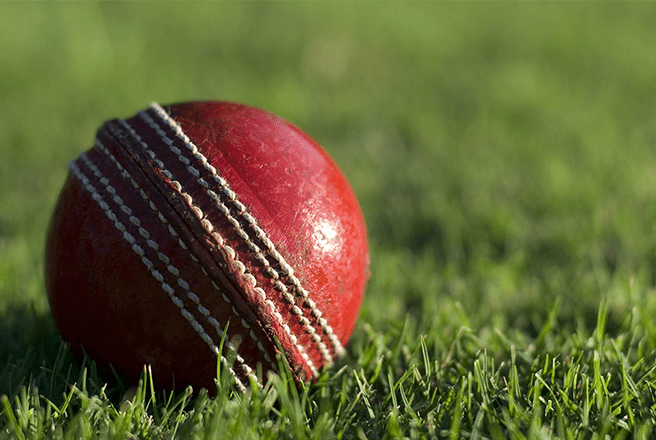 Average house prices rise by over £1.1million in twenty years around Lords Cricket Ground
.
The last time England hosted the Cricket World Cup was back in 1999, but what has changed since then? Well, clearly a lot. But we aren't going to list everything - so we've honed in on our specialist subject, property.
We all know that property prices have seen exponential growth in recent years. Exactly how much change have we seen across the country though? We've taken a look at average house prices in the surrounding areas of stadiums hosting world cup matches to find out how much they've changed since 1999.
So, which areas have seen the largest increases?
London tops the list for the biggest change with prices around Lords Cricket Ground in St. John's Wood rising by an astonishing 284.93% since 1999. With the average property costing just over £390,000 before the turn of the century, the average asking price is now more than £1.5million in the North London neighbourhood. No doubt, great news for those who invested two decades ago.
The area surrounding Lords hasn't been the only place which has witnessed huge price hikes though. Property prices around The Oval in Kennington have risen by 278.97% over the same period - meaning you're looking at just under £600,000 for the average property in and around the famous old ground.
What about outside of London?
Moving away from the capital, prices certainly become slightly more affordable. Old Trafford in Manchester has enjoyed the largest growth away from London. Prices have risen by 257.67%, and the average house price now stands at £217,156 – highlighting the recent property boom in the city.
In fourth place is Bristol where prices rose by 248.39%. In the Ashley Down area surrounding the Bristol County Ground, the average house now costs just shy of £350,000 – the highest average house price of any of the areas we've examined.
To round off the top five we head back north to Headingley in Leeds where prices have surged by 222.47%. In 1999, average prices in the area stood at £84,020, but you'd now be looking at just over £270,000 to buy in the area.
How have the other places fared?
Don't worry there's more – we've covered all of the world cup grounds in our table (below) and every area has seen growth in excess of 210% - with the only exception being Chester-le-Street in County Durham.
| Stadium | 1999 (£) | 2019 (£) | + Price change (%) |
| --- | --- | --- | --- |
| Lords, St. John's Wood, London | 391,037 | 1,505,231 | 284.93 |
| The Oval, Kennington, London | 157,500 | 596,858 | 278.97 |
| Old Trafford, Manchester | 60,714 | 217,156 | 257.67 |
| Bristol County Ground, Ashley Down, Bristol | 99,880 | 347,970 | 248.39 |
| Headingley, Leeds | 84,020 | 270,941 | 222.47 |
| Edgbaston, Birmingham | 89,501 | 287,858 | 221.62 |
| Rose Bowl, West End, Southampton | 93,748 | 300,109 | 220.12 |
| Trent Bridge, West Bridgford, Nottingham | 106,400 | 338,356 | 218 |
| County Ground, Taunton | 89,888 | 285,466 | 217.58 |
| Sophia Gardens, Cardiff | 69,352 | 214,994 | 210 |
| Riverside, Chester-le-Street | 53,106 | 156,820 | 195.3 |
So, what does all this mean?
OK, so the presence of a cricket stadium is by no means a guarantee of rocketing property prices. However, there is evidence that major sporting venues can act as a catalyst for regeneration and a magnet for inward investment. Take Tottenham Hotspur's new stadium; asking prices within half a mile of the revamped White Hart Lane ground shot up by 58% in just five years, according to recent research. That compares to a rise of just 9% in London as a whole.
Improved transport links, and an influx of cafes, restaurants and gyms for example, not only appeal to sports fans but also to people wanting to put down roots in the neighbourhood - and a stadium right at its heart can play a major role in creating that local buzz.
All content factually correct at the time of publishing.
Articles on our website are designed to be useful for our customers, and potential customers. A variety of different topics are covered, touching on legal, taxation, financial, and practical issues. However, we offer no warranty or assurance that the content is accurate in all respects, and you should not therefore act in reliance on any of the information presented here. We would always recommend that you consult with qualified professionals with specific knowledge of your circumstances before proceeding (for example: a solicitor, surveyor or accountant, as the case may be).
Lending decisions are subject to an affordability/creditworthiness assessment.
Any property used as security, including your home, may be repossessed if you do not keep up repayments on your mortgage or any other debt secured on it.