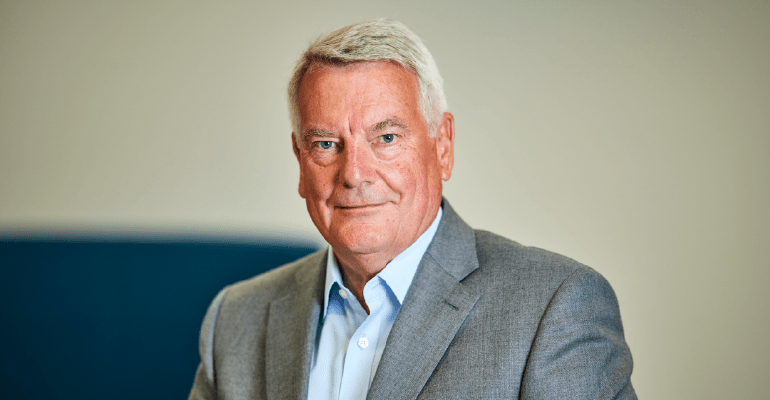 Banking expert Richard Topliss joins Together's corporate team
.
An industry leader with more than four decades of banking experience has joined Together to advise the specialist lender's corporate team.
Richard Topliss, the former Managing Director of Corporate Banking in the North for NatWest, will join the 50-year-old business as a consultant to its corporate team on July 1st.
Established lender Together, based in Cheadle, Greater Manchester, was founded in 1974 and provides corporate and commercial finance across the UK.
Richard said: "I have known Together for more than 20 years, and have been inspired by its success and values in becoming one of the most amazing privately-owned financial services business in the country.
"I'm excited to be joining such a forward-thinking and entrepreneurial business to support the corporate team as it continues to expand its brand, identifying more opportunities for growth in the North West and across the UK."
Richard began his career with NatWest in Bristol 45 years ago and has since worked in London, the West Midlands and Scotland before moving to the North in 2000 following the bank's takeover by RBS.
Richard is well known for supporting entrepreneurialism across the North as a former Chairman of The Growth Company, a Manchester based social enterprise with a mission to create jobs and improve lives.
In addition, Richard is a non-executive director of British Engines Group, a specialist engineering business based in Newcastle, and Chairman of Traditum Private Equity based in Yorkshire.
The married father-of-four lives in the Lune Valley, Lancashire, with his wife Katrina.
Together announced in its latest results for the quarter ending March 31st that its lending had grown to £6.2billion.
The group saw an increase of 29.1% on the same period for the previous year, and up 4.6% on the previous quarter. Its average monthly lending was £211.7m and its underlying profit before tax was £41.3 million.
Chris Baguley Corporate MD at Together said he was "proud" to welcome Richard who has an "incredible reputation across the sector."
Mr Baguley said: "Richard is very well known across the North West and the wider UK market and is someone both myself and the Group Executive have always respected enormously. To have someone of such high calibre working alongside us to support our continued long term ambitions, is a real asset to our business and we are looking forward to Richard joining the Together team."
Richard's appointment is the latest in several new senior hires and promotions by Together, in line with the company's success and continued growth plans.
All content factually correct at the time of publishing.
Articles on our website are designed to be useful for our customers, and potential customers. A variety of different topics are covered, touching on legal, taxation, financial, and practical issues. However, we offer no warranty or assurance that the content is accurate in all respects, and you should not therefore act in reliance on any of the information presented here. We would always recommend that you consult with qualified professionals with specific knowledge of your circumstances before proceeding (for example: a solicitor, surveyor or accountant, as the case may be).
Lending decisions are subject to an affordability/creditworthiness assessment.
Any property used as security, including your home, may be repossessed if you do not keep up repayments on your mortgage or any other debt secured on it.