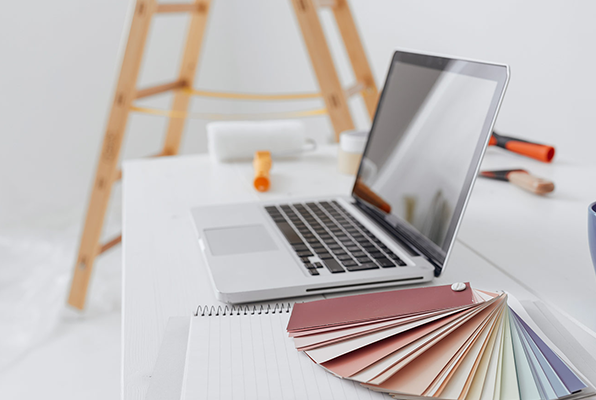 Brokers key to helping more self-employed workers access mortgages as research reveals
.
Despite significant growth in the gig economy, the mainstream banking sector has failed to keep up with the fast pace of change, and one in five self-employed workers say they would be forced back to full-time employment because they can't get bank finance, a new study has revealed.
According to a survey of self-employed professionals and directors from across the UK carried out by the Federation of Small Businesses (FSB) in partnership with specialist lender Together, 61 per cent believe the self-employed are "unfairly disadvantaged" by the high street banks.
Yet with over two thirds (61 per cent) saying they use a broker to find their finance, it suggests there needs to be greater understanding within the intermediary market of the many products available for the self-employed through specialist lenders.
Workers such as sole traders, consultants and self-employed directors of limited companies are among those who feel "unfairly disadvantaged" by high street lenders when applying for a mortgage
88 per cent of those surveyed said that high street lenders need to make finance more accessible for the self-employed, whilst a total of 78 per cent called for mainstream banks to change the way they classify the risk of providing a mortgage for someone who is self-employed
In addition, a significant 79 per cent said the mortgage application process is more difficult for the self-employed than for people in full-time employment, with more than two thirds confirming that 'proving their income' was the most challenging part of the mortgage approval process.
Richard Tugwell, our group intermediary relationship director, said: "It is concerning that an inability to obtain finance from banks may lead to some self-employed workers giving up the flexibility and rewards of being their own boss.
"There are more than four million self-employed workers across the UK, but mainstream mortgage lenders have failed to keep up with the pace of change when it comes to providing mortgage finance for this underserved group.
"Self-employed people can find it much harder to obtain a mortgage because they may only have a short trading history or an unpredictable income, which can result in the customer being turned down by mainstream lenders, many who rely on outdated risk classifications and automated computer responses when deciding a mortgage application.
"It is incumbent on brokers to inform this group of hard-working professionals as to what options are available to them, other than a mortgage from a mainstream bank. Customers who are finding it difficult to borrow need to know that specialist finance providers can take a more tailored approach, and encouraged not to be put off if they fall at the first hurdle."
Dave Stallon, commercial director at the FSB, said: "There are specialist finance providers that cater specifically for the self-employed, which provides a financial lifeline for many, but we'd want to see easier access across the board and given the continuing growth in the numbers classed as self-employed, it's a case of the sooner the better."
Statistics from a survey conducted by the Federation of Small Business March 2018
All content factually correct at the time of publishing.
Articles on our website are designed to be useful for our customers, and potential customers. A variety of different topics are covered, touching on legal, taxation, financial, and practical issues. However, we offer no warranty or assurance that the content is accurate in all respects, and you should not therefore act in reliance on any of the information presented here. We would always recommend that you consult with qualified professionals with specific knowledge of your circumstances before proceeding (for example: a solicitor, surveyor or accountant, as the case may be).
Lending decisions are subject to an affordability/creditworthiness assessment.
Any property used as security, including your home, may be repossessed if you do not keep up repayments on your mortgage or any other debt secured on it.