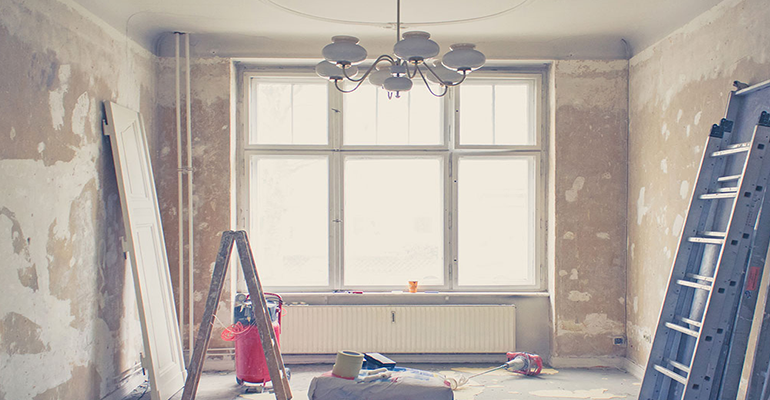 Five-day finance saves a developers' property auction purchase
.
We saved a renovation project after completing a £135,800 short-term loan in just five working days.
The customer, a property professional, had bought a large converted house at an auction and planned to use his own money to refurbish the building and rent it out to tenants. The finance had been agreed with another mortgage lender.
However, the customer was left in a difficult situation when the original lender told him that they would be unable to meet his 28-day deadline to complete on the property after he'd exchanged at auction.
The initial lender told him, through the broker Ellie Broadhurst of Baya Financial, that they were unable to meet the deadline after a delay with the valuation report. This would mean the client would lose his 10% deposit. Having heard of our reputation for speed and service, the broker contacted us.
Ellie explained: "The valuation wasn't going to come back quickly enough so I spoke to a contact who recommended Together.
I spoke to the underwriting team, who gave me a mobile number for Tanya Elmaz, one of their commercial underwriting specialists. It was after 5pm on a Friday but the team and Tanya were absolutely fantastic."
Ellie sent over the necessary documents to our team, who carefully considered the case over the weekend, uploading the documents to the My Broker Venue (MBV) online portal and carrying out a desktop valuation.
Our team them sent out the application and legal packs, which were reviewed on the Monday morning. We agreed to provide a six-month £135,800 commercial bridging loan which completed five days later at 70% loan-to-value (LTV) in line with our lending criteria.
Ellie said: "It was so quick. The client had been very disappointed when it looked like he'd been let down but Together stepped in and pulled out all the stops. He was over the moon with the service provided."
Tanya Elmaz said the client's solicitors had already carried out the necessary conveyancing work when he bought the house at auction. The online Hometrack valuation "took a matter of seconds" and valued the property higher than the purchase price, so we were happy to lend at 70% LTV. The client plans to exit the commercial bridging loan by refinancing the property with a specialist lender.
Tanya added: "It was a real team effort to provide the finance so quickly - and over a weekend. It's cases like this that show how vital short-term funding can be to get the best outcome for the customer."
For further information on our commercial bridging lending, visit https://togethermoney.com/bridging/
All content factually correct at the time of publishing.
Articles on our website are designed to be useful for our customers, and potential customers. A variety of different topics are covered, touching on legal, taxation, financial, and practical issues. However, we offer no warranty or assurance that the content is accurate in all respects, and you should not therefore act in reliance on any of the information presented here. We would always recommend that you consult with qualified professionals with specific knowledge of your circumstances before proceeding (for example: a solicitor, surveyor or accountant, as the case may be).
Lending decisions are subject to an affordability/creditworthiness assessment.
Any property used as security, including your home, may be repossessed if you do not keep up repayments on your mortgage or any other debt secured on it.