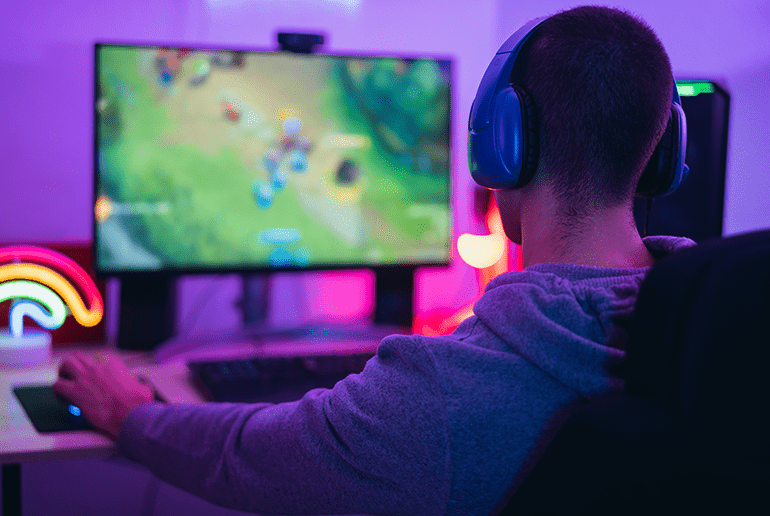 'Generation flex': Young Brits' top job aspirations revealed
.
Traditional jobs in retail, admin and the trades could be a dying breed, as ambitious young Brits aspire to be bloggers, artists and computer game designers, new research has revealed.
• Travel bloggers, artists and computer game designers top the list of young people's dream jobs.
• Ideal careers are vastly different from traditional employment in retail, admin and the trades.
• More than half are against the idea of following the same career all their working lives.
• Modern workers have 'bigger dreams' than the previous generation and want more flexible careers.
Traditional jobs in retail, admin and the trades could be a dying breed, as ambitious young Brits aspire to be bloggers, artists and computer game designers, new research has revealed.
The cross-generational study into the nation's career aspirations has revealed a list of modern workers' dream jobs, with travel blogger taking top spot.
In second place was computer game designer, with photographer coming in a close third.
Social media guru, fashion stylist, music producer, professional footballer, and tattoo artist also appeared in the top ten.
This is in spite of the majority of the 16-30-year-olds interviewed saying their parents worked in retail, admin or trades -- careers young people say would make them thoroughly miserable.
We commissioned the study as part of our 'new normal' campaign highlighting the needs of modern borrowers.
Pete Ball, our personal finance CEO said: "Times have changed massively between generations, as our study shows.
"Young people seem to be shunning the trades their parents followed in favour of jobs they perhaps see as more exciting and creative.
"They want more flexibility in the way they work; so they may want to take on short-term contracts or become their own boss, for example.
"The research just goes to highlight how the idea of 'normal' jobs -- the type their parents had -- could become a thing of the past. We may be moving towards a 'new normal' when it comes to younger generation's career aspirations."
The study found that, whatever their job, young people are unlikely to stick at it forever, with 75 per cent claiming that there's no way they'll be in the same career by the end of their working life.
More than half said this situation would "terrify" or "sadden" them or leave them feeling "suffocated" and "bored."
The top three reasons why the younger generation claims they're not following in their parents' footsteps are that they have "bigger dreams", they "want to be more creative" or to "have more choice", according to the survey.
And while more than a quarter (26 per cent) of older Brits think that formal training is crucial in order to get a good career, only 15 per cent of young people feel the same.
Meanwhile, six per cent of young people said that they thought that Artificial Intelligence (AI) or robots would kill off the jobs of their parents' generation anyhow.
Job flexibility is crucial for nine in ten 16-30-year-olds but only important to 67 per cent of the over 50s, while nearly a third (30 per cent) of young Brits believe their job needs to reflect who they are as a person, compared to just 19 percent of the older generation.
So it is no surprise to find 16 per cent of young people are self-employed or running their own business, compared to just seven per cent of older people.
More than a fifth (21 per cent) of the younger generation believe its "vital" to be their own boss, while a mere 12 per cent of over 50s feel the same.
Unsurprisingly, this inter-generational shift in perception has led to some arguments, with more than half (51 per cent) of modern Brits admitting to rowing with their parents about their career choices.
All content factually correct at the time of publishing.
Articles on our website are designed to be useful for our customers, and potential customers. A variety of different topics are covered, touching on legal, taxation, financial, and practical issues. However, we offer no warranty or assurance that the content is accurate in all respects, and you should not therefore act in reliance on any of the information presented here. We would always recommend that you consult with qualified professionals with specific knowledge of your circumstances before proceeding (for example: a solicitor, surveyor or accountant, as the case may be).
Lending decisions are subject to an affordability/creditworthiness assessment.
Any property used as security, including your home, may be repossessed if you do not keep up repayments on your mortgage or any other debt secured on it.