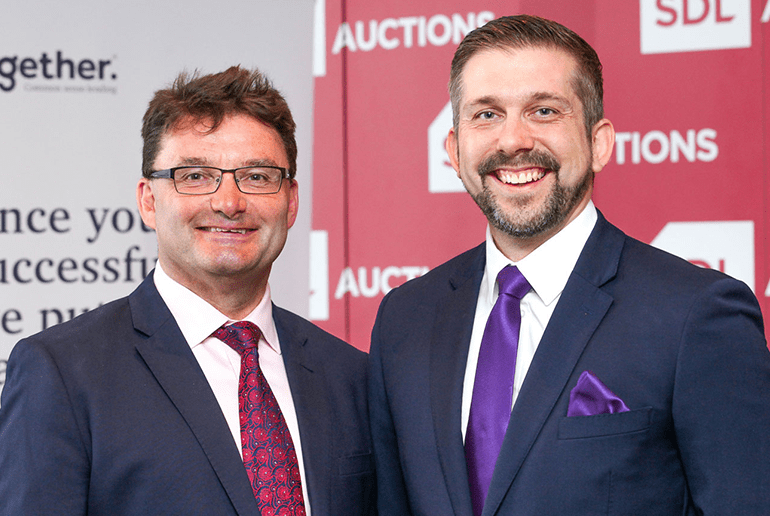 SDL Auctions launches exclusive partnership with Together
.
We have launched an exclusive partnership with one of the UK's leading auction networks, SDL Auctions, which will span all of its auctions across the UK each year.
In the first exclusivity agreement SDL Auctions has made with any of its suppliers, we will be the only finance provider in attendance on auction days to assist buyers with short-term finance.
Rory Daly, chief executive officer at SDL Auctions, said: "This exclusive partnership allows those attending our auctions to follow an easy and effective process. We want our auction days to be as straightforward as possible to make it easy for property purchasers.
"We have worked with Together for over ten years now across the East and West Midlands, so we are confident that they are the best lender for our customers across the whole of the UK, thanks to their thorough understanding of the auction market, combined with great customer service."
Scott Hendry, director at Together said: "We take a common sense approach to lending and consider all types of properties, including those in need of renovation, and we can deliver funding fast, which is crucial at auctions. It's a testament to the success of our approach that SDL Auctions trust us to serve their customers and we're delighted to be their exclusive auction finance partner."
Unlike buying traditionally, the purchase of property at auction has to be completed in 28 days, or sometimes even less. Often, mainstream mortgage lenders may be unable to release funds in this short timescale, meaning many buyers rely on specialist auction finance, a type of short-term funding, to complete the purchase in time.
Scott added: "A significant advantage we are bringing to SDL Auctions and its customers is the ability to secure funding prior to the day. Those that are interested in a property, but are unsure of what they can borrow, can apply to us before the auction and receive an offer in principle so, when it comes to bidding, they know what they can spend. Our new auction web pages have a host of information to help prospective buyers, including a finance calculator to work out how much they can afford to bid on a particular lot.
"Auctions are a great place to secure fantastic properties at competitive prices, so we will continue to work closely with our partners to ensure we can deliver the finance their customers are looking for."
Find out more information about our specialist finance here.
Find out more about SDL Auctions here.
All content factually correct at the time of publishing.
Articles on our website are designed to be useful for our customers, and potential customers. A variety of different topics are covered, touching on legal, taxation, financial, and practical issues. However, we offer no warranty or assurance that the content is accurate in all respects, and you should not therefore act in reliance on any of the information presented here. We would always recommend that you consult with qualified professionals with specific knowledge of your circumstances before proceeding (for example: a solicitor, surveyor or accountant, as the case may be).
Lending decisions are subject to an affordability/creditworthiness assessment.
Any property used as security, including your home, may be repossessed if you do not keep up repayments on your mortgage or any other debt secured on it.