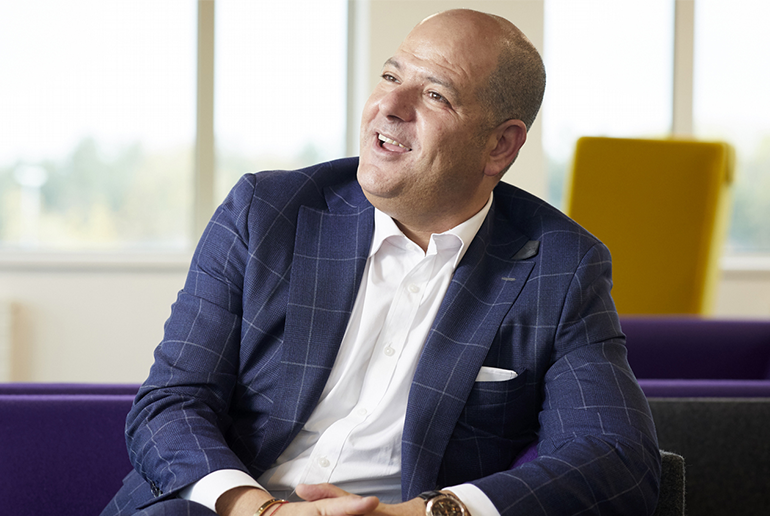 Three-day finance saves a commercial property deal
.
A pair of businessmen who faced losing a property deal when their initial lender went bust have now bought their office - after we provided a finance package in just three days.
The customers, who are partners in a surveying firm, believed they'd already secured the £120,000 they needed through a different lender, to buy the business premises in West Sussex.
A broker had referred them to a specialist distributer when they were searching for a high loan-to-value (LTV) commercial mortgage, and the surveyors exchanged on the office just before Christmas.
However, Brightstar Financial, which had initially arranged the commercial loan, had to find a new lender for their clients after the original finance firm announced it had gone into administration.
With just three days to complete the deal - as the January 11 deadline loomed - Brightstar brought the case to our commercial property finance experts.
Marc Goldberg, commercial CEO, said: "The clients are partners in a well-established surveyors' office who were buying the premises they've rented for years. Having thought they had their finance in place, they were left high and dry when their original lender called in the administrators, meaning they were unable to secure the loan.
"Fortunately, we have an excellent and long-standing relationship with Brightstar and, once they contacted us, we knew that they'd be able to provide all the information we needed to make a fast lending decision."
After carefully examining the case and working with our team of specialist underwriters and solicitor partners, we agreed to provide a 20-year commercial mortgage at 80% LTV and crucially, provided the finance before the customers had to complete on the property.
"The client had been in a very difficult situation," said Tony Carter, commercial specialist at Brightstar Financial. "We were able to work in partnership with Together, working round the clock to ensure we were able to complete the loan in just three days from initial enquiry.
"It goes to show how important partnerships are in this business and that, if you choose the right partner, you can make the seemingly impossible a reality and get a great outcome for the customer."
All content factually correct at the time of publishing.
Articles on our website are designed to be useful for our customers, and potential customers. A variety of different topics are covered, touching on legal, taxation, financial, and practical issues. However, we offer no warranty or assurance that the content is accurate in all respects, and you should not therefore act in reliance on any of the information presented here. We would always recommend that you consult with qualified professionals with specific knowledge of your circumstances before proceeding (for example: a solicitor, surveyor or accountant, as the case may be).
Lending decisions are subject to an affordability/creditworthiness assessment.
Any property used as security, including your home, may be repossessed if you do not keep up repayments on your mortgage or any other debt secured on it.