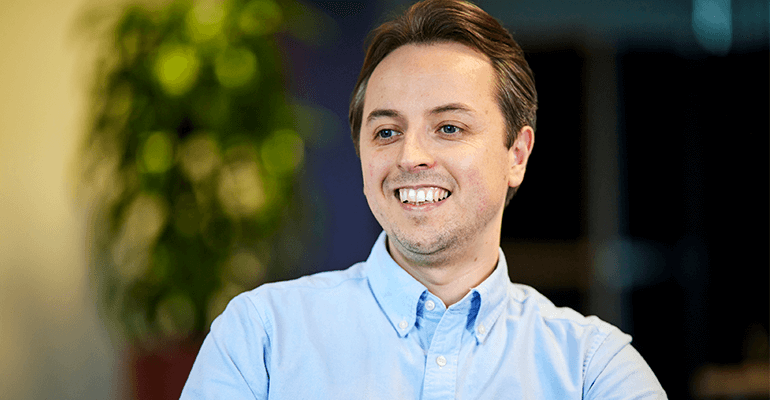 Together announces partnership with leading sustainability experts
.
Together has partnered with the UK's leading energy and sustainability consultancy as the specialist lender continues its journey towards net-zero.
The Manchester-based property finance company has signed a three-year agreement with
Inspired PLC
which provides advice and monitoring services to more than 3,500 companies and is listed on the London Stock Exchange.
Energy experts will advise Together to assist measuring emissions and reducing the business's carbon footprint. They will also identify where Together can drive emission reduction in its supply chain to meet Government net zero targets by the 2050 deadline.
Paul Moran, Head of Sustainability at Together, announced the partnership ahead of World Earth Day tomorrow (SATURDAY, April 22), which raises awareness of the need to protect natural resources for future generations.
He said: "We've made a commitment to work towards reducing our impact on the planet and we're excited to partner with Inspired to work with us as we take our next steps on our net zero journey.
"As a property finance business, we've focused our targets on the areas we feel will have the biggest impact – energy usage and carbon emissions – and we're proud to name the UK's leading energy consultancy as our 'Net Zero Partner' to help us achieve our sustainability ambitions."
Together has pledged to reduce its own direct carbon emissions from its own operations by 70% in the next four years, while halving its direct energy consumption and becoming net zero by 2030.
By 2050 Together has ambitions to be net zero in relation to all its emissions – including those categorised as indirect emissions, such as the energy performance of properties in its loan book.
Mr Moran said: "Inspired will also be measuring emissions which are not directly controlled or owned by Together but are an indirect result of our business operations. For example, this could be colleagues commuting to work, emissions caused by producing and sending letters, or the energy performance of properties in our loan book.
"It's expected that these will account for more than 90% of our total carbon footprint and it's therefore important for us to understand and work to reduce these emissions."
Founded in 2000, Inspired PLC recently announced that its revenue climbed by 31% year-on-year to £88.8million in 2022, with all four of the company's divisions – energy assurance, energy optimisation, software and ESG – achieving expansion.
Alice Saunders, Key Account Manager at Inspired PLC, said: "UK businesses have a crucial role to play in helping to protect the planet. We are delighted to support Together in reaching their net zero goal and achieving their long-term sustainability ambitions. With the threat of climate change and rising utility costs, now is the time to take control of utility consumption, costs and carbon emissions."
Every year more than a billion people in 193 countries get involved in World Earth Day, a day of action to change human behaviour and help combat climate change. For further information, visit Earthday.org
All content factually correct at the time of publishing.
Articles on our website are designed to be useful for our customers, and potential customers. A variety of different topics are covered, touching on legal, taxation, financial, and practical issues. However, we offer no warranty or assurance that the content is accurate in all respects, and you should not therefore act in reliance on any of the information presented here. We would always recommend that you consult with qualified professionals with specific knowledge of your circumstances before proceeding (for example: a solicitor, surveyor or accountant, as the case may be).
Lending decisions are subject to an affordability/creditworthiness assessment.
Any property used as security, including your home, may be repossessed if you do not keep up repayments on your mortgage or any other debt secured on it.