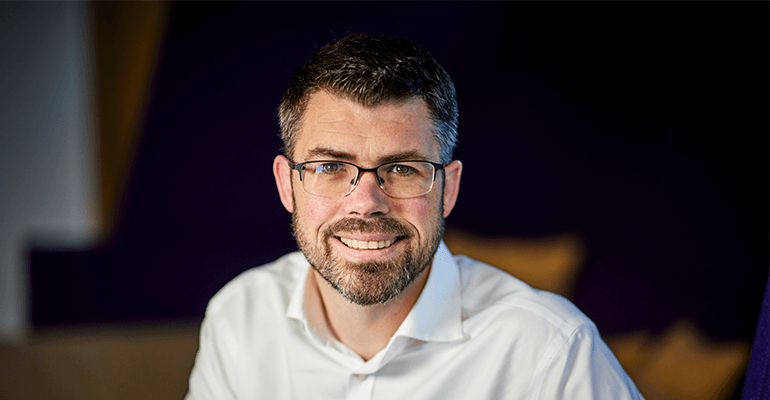 Together appoints Martin Souter as Commercial Credit and Risk Director
.
Specialist lender Together has today announced the appointment of financial services expert Martin Souter as its Commercial Credit and Risk Director.
Martin will be responsible for overseeing credit risk, leading the corporate underwriting, portfolio and risk management teams. He will be ensuring that Together's Commercial team continues to operate smoothly and achieve the best outcomes for its customers.
He has more than two decades' experience in financial services, including 16 years in Corporate Banking at Barclays.
He said "I am delighted to be joining Together. As a business I worked with and supported whilst at Barclays I already had a good understanding of their culture and experience in the industry, and knew that it was something I wanted to be a part of.
"Together is a well-known name in the specialist lending sector, with an experienced and talented team who are always willing to go the extra mile. I'm looking forward to playing a key part in taking this forward and helping the business deliver its growth ambitions.
"We're very much open for business and keen to support customers through what are challenging times; bringing a collaborative common sense approach to how we work with our customers. I'm excited about working with customers and colleagues as we look to continue to deliver the great customer experience that Together are well known for."
Martin joins Together after four years' at Radius Payment Solutions where, as Group Credit Director, he led a team of 170 people across 13 countries managing credit risk across its range of products and services.
Prior to this, he worked for Barclays Corporate & Investment Bank both as a Relationship Director and as a Credit Director in Restructuring, working with and supporting a number of corporate businesses across the northern region.
With a doctorate in genetics, Martin initially began his career as a geneticist before moving into finance.
Marc Goldberg, Commercial CEO at Together, said "We couldn't be happier to have Martin join our leadership team here at Together. He has amassed a wealth of knowledge of the industry through a successful career in finance, and already has a firm understanding of what our company stands for.
"His leadership skills, his passion, and his strong work-ethic will be invaluable to our commercial team in helping us continue to grow and evolve; and supporting our customers through difficult times, offering the fast and flexible finance services we are known for."
All content factually correct at the time of publishing.
Articles on our website are designed to be useful for our customers, and potential customers. A variety of different topics are covered, touching on legal, taxation, financial, and practical issues. However, we offer no warranty or assurance that the content is accurate in all respects, and you should not therefore act in reliance on any of the information presented here. We would always recommend that you consult with qualified professionals with specific knowledge of your circumstances before proceeding (for example: a solicitor, surveyor or accountant, as the case may be).
Lending decisions are subject to an affordability/creditworthiness assessment.
Any property used as security, including your home, may be repossessed if you do not keep up repayments on your mortgage or any other debt secured on it.