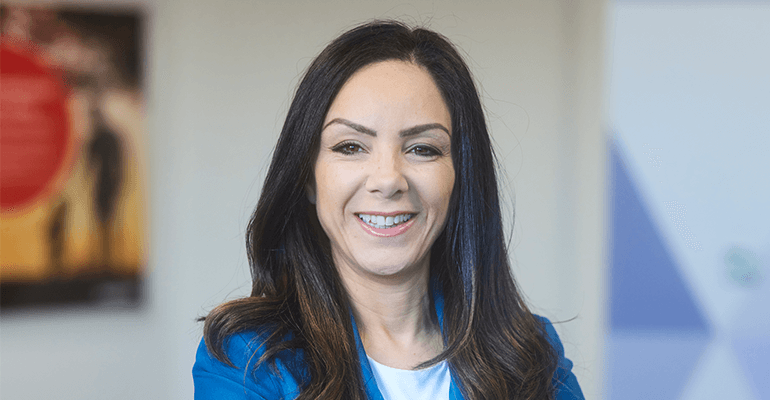 Together appoints Tanya Elmaz as Director of Intermediary Sales for Commercial Finance
.
Specialist lender Together has today announced the appointment of Tanya Elmaz to the role of Director of Intermediary Sales for Commercial Finance.
Tanya's new role will see her leading and developing Together's intermediary commercial finance channel. She will provide strategic vision, helping to support the company's broker partners. Her team includes eight Field Sales Account Managers, four Roving Underwriters and a 16-strong sales and management support team.
Tanya has worked for Together for seven years, and has 20 years' experience in the industry. She has previously held roles in management and sales at Bradford & Bingley, before joining Together as Business Development Manager for London.
Tanya said: "I am so pleased to take up this new appointment. Together is a special place to work. People truly care about their customers and colleagues, and our company vision is regularly and openly shared, allowing everyone to contribute.
"I am excited about working with business partners internally and externally towards a common goal: the delivery of an outstanding service and a positive outcome for our customers.
"This new appointment also a great step forward for diversity and inclusion across the industry - seeing more women in leadership roles in financial services is essential and should be encouraged across the sector."
Marc Goldberg, Commercial Finance CEO said: "Tanya has worked at Together for seven years and has been a valued member of the senior management team in the Intermediary channel. She has shown great leadership, commerciality and passion, so when the opportunity arose to appoint a new Director of Intermediary Sales for Commercial Finance, Tanya was the obvious choice.
"She brings with her hands-on experience of every role in the channel, possessing a firm understanding of what motivates and drives the team and business partners. Using her high levels of drive, initiative and enthusiasm, she will be placing a high priority on developing the team around her.
"This appointment also highlights Together's commitment to developing and recognising talent from within the business.
"I look forward to continuing working with Tanya and supporting her to take the Intermediary channel forward. She has a great team who are all united in delivering exceptional service to our partners."
All content factually correct at the time of publishing.
Articles on our website are designed to be useful for our customers, and potential customers. A variety of different topics are covered, touching on legal, taxation, financial, and practical issues. However, we offer no warranty or assurance that the content is accurate in all respects, and you should not therefore act in reliance on any of the information presented here. We would always recommend that you consult with qualified professionals with specific knowledge of your circumstances before proceeding (for example: a solicitor, surveyor or accountant, as the case may be).
Lending decisions are subject to an affordability/creditworthiness assessment.
Any property used as security, including your home, may be repossessed if you do not keep up repayments on your mortgage or any other debt secured on it.