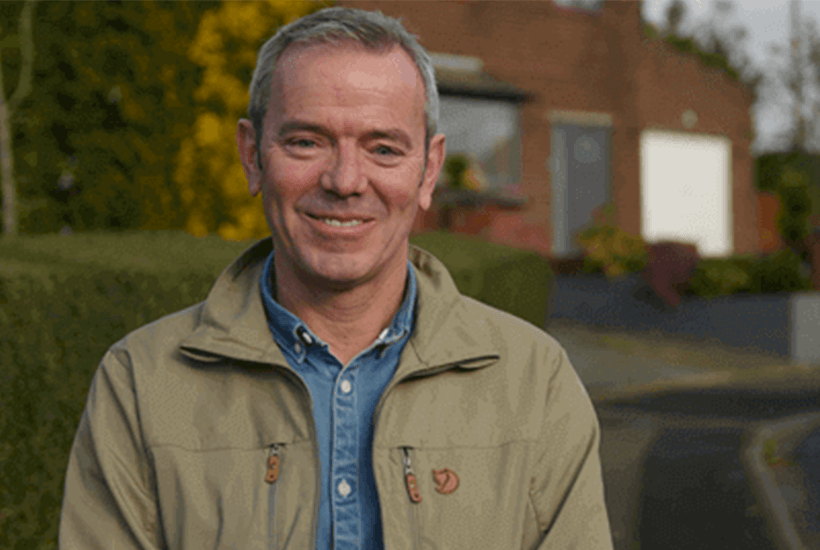 Together backs new TV series hosted by property expert Simon O'Brien
.
Together is proud to announce we're the partner of a new Channel 4 national property television series.
We've provided a commercial loan for contestants of the show, The Great House Giveaway, to buy properties at auctions around the UK.
Each TV episode will bring together teams of two people who have never met – and never owned their own homes before – who will be given a set budget and six months to refurbish their property before selling it. They will keep any money they make.
We provided funding for the pioneering new format, which will be presented by well-known property expert Simon O'Brien, after being approached by Welsh-based production company Chwarel.
As part of the sponsorship deal, we've been given exclusive access to film behind-the-scenes footage, which will appear on our website and social media channels after the series starts next month.
Chris Baguley, commercial managing director, said: "This is a fantastic new format and a series that we're proud to sponsor. As one of the leading players in auction finance, and our long-standing record in supporting the market, it was the obvious fit for our brand.
"We're really excited to see the series when it airs and wish all the contestants the best of luck!"
Presenter Simon O'Brien will be a familiar face to many, having appeared as Damon Grant in the soap Brookside for many years, as well as his numerous other acting roles.
Now a successful property developer in his own right, he'll be offering contestants on The Great House Giveaway valuable hints and tips on how to make the most of their renovations.
Chwarel have had previous success in producing Ty am Ddim, the Welsh language version of The Great House Giveaway, which was broadcast on S4C in 2019.
Sioned Wyn, director at Chwarel said: "The Great House Giveaway will be the only national TV property format in which you don't have to own a house or have the money to buy a house in order to get on the programme. It's a chance to get on the housing ladder."
She added: "Renovation is not for the faint hearted. And doing it with a complete stranger makes it even harder. But we've really enjoyed working with all the contestants, Channel 4 and our sponsors Together to create this kind of aspirational television."
All content factually correct at the time of publishing.
Articles on our website are designed to be useful for our customers, and potential customers. A variety of different topics are covered, touching on legal, taxation, financial, and practical issues. However, we offer no warranty or assurance that the content is accurate in all respects, and you should not therefore act in reliance on any of the information presented here. We would always recommend that you consult with qualified professionals with specific knowledge of your circumstances before proceeding (for example: a solicitor, surveyor or accountant, as the case may be).
Lending decisions are subject to an affordability/creditworthiness assessment.
Any property used as security, including your home, may be repossessed if you do not keep up repayments on your mortgage or any other debt secured on it.