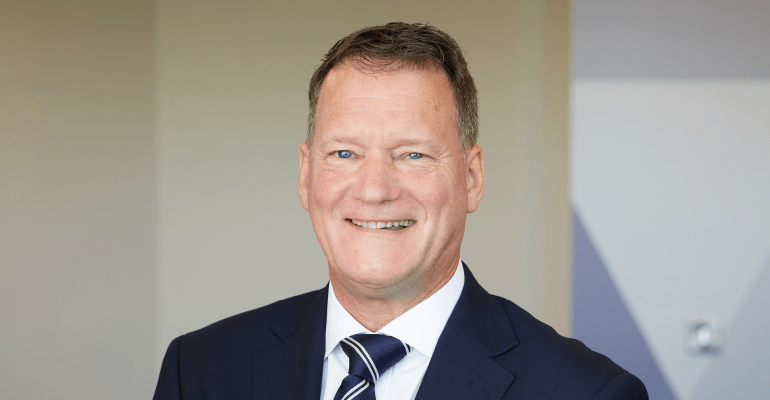 Together commits £1million on charitable causes through Thrive initiative
.
Cheadle-based lender Together has committed £1million to charitable causes in the coming year as part of its sustainability strategy.
The announcement comes as part of the specialist lender's Thrive Together initiative – the lender's commitment to supporting the community – launched today.
The finance company, which provides personal and commercial loans, has previously donated to good causes such as providing a donation for new affordable housing for young people facing homelessness and another to a Cheshire college to support education in the construction industry.
One such charity was Manchester based Centrepoint, which received a £250,000 donation for its Independent Living Programme. The program provides high quality, affordable housing for young people in order to create a home of their own.
Together also donated £100,000 to charity Forever Manchester. The finance was used to establish a 'Together Energy Fund', which supports local community centres across Greater Manchester with rising energy costs.
Charites such as St Ann's Hospice, which helps adults with life-limiting illnesses and childhood cancer charity The Joshua Tree, also received donations from Together, enabling them to continue providing vital support.
Together will be maintaining its long standing charity partnership with Seashell Trust. Based in Greater Manchester, Seashell Trust provides a creative, happy and secure environment for children and young people with complex needs and additional communication challenges from across the UK.
In addition, colleagues from Together will continue to volunteer their time to causes across the region. Last year, the company's employees spent over 2700 hours volunteering; from landscape restoration work with The National Trust to running the Manchester Marathon.
Gerald Grimes, CEO Designate at Together said: "Given the current economic climate, our communities need us now more than ever. As a responsible lender, we have committed to donating £1m to community projects in 2023 as part of our Thrive Together Initiative.
"Over the past year, we have already been able to help organisations across the region; addressing crucial societal issues such as homelessness.
"Thrive Together is our commitment to good causes. We see this initiative as a long term commitment to improving the lives of people locally and nationally while raising awareness of their individual goals."
Together will be announcing the individual donations throughout the year. For more information on the specialist lender, visit www.togethermoney.com.
All content factually correct at the time of publishing.
Articles on our website are designed to be useful for our customers, and potential customers. A variety of different topics are covered, touching on legal, taxation, financial, and practical issues. However, we offer no warranty or assurance that the content is accurate in all respects, and you should not therefore act in reliance on any of the information presented here. We would always recommend that you consult with qualified professionals with specific knowledge of your circumstances before proceeding (for example: a solicitor, surveyor or accountant, as the case may be).
Lending decisions are subject to an affordability/creditworthiness assessment.
Any property used as security, including your home, may be repossessed if you do not keep up repayments on your mortgage or any other debt secured on it.