Together commits to age-inclusivity with 55/Redefined accreditation
.
Specialist lender Together has been awarded a 55/Redefined age accreditation as a result of its commitment to supporting employees over the age of 55.
Launched in 2021, 55/Redefined is an organisation that helps forward-thinking companies and their employees think differently, and see the opportunities of engaging over 50s. The accreditation is awarded to employers who work towards anti-ageism targets.
As part of the journey, Together has made several commitments towards supporting its over 55 colleagues. Currently, 8% of the Manchester-based lender's workforce is made up of over 55s, however the company is looking to increase this to 20% by 2026.
It will be ensuring that its recruitment processes are inclusive and accessible to workers over 55. This includes rolling out unconscious bias training for those responsible for recruiting, avoiding the use of job adverts targeted towards particular age demographics and encouraging people to stay working for longer - for example through the creation of flexible roles.
The lender will also be focusing on communicating and promoting vacancies fairly – using a variety of communication channels for different demographics, and, when hiring, taking into account applicants' motivation, behavioural and cultural fit.
Together will be reviewing its HR Handbook and Policies relating to retirement, ensuring that employees are not encouraged to retire at a set age and asking over 55s for feedback on what changes they would like to see to enable them to remain productive and at work for long. There will also be a review of the company's rewards and benefits and overall employee proposition for over 55s.
There will be a new investment into technical training programmes, both for the existing workforce and for new starters, and a new introduction of apprenticeships for over 55s. These would have the target of re-skilling over-55s, combining practical training with study.
Together will be receiving advice throughout the journey from 55/Redefined, which will provide information on best practice when communicating and engaging with the over 55s community.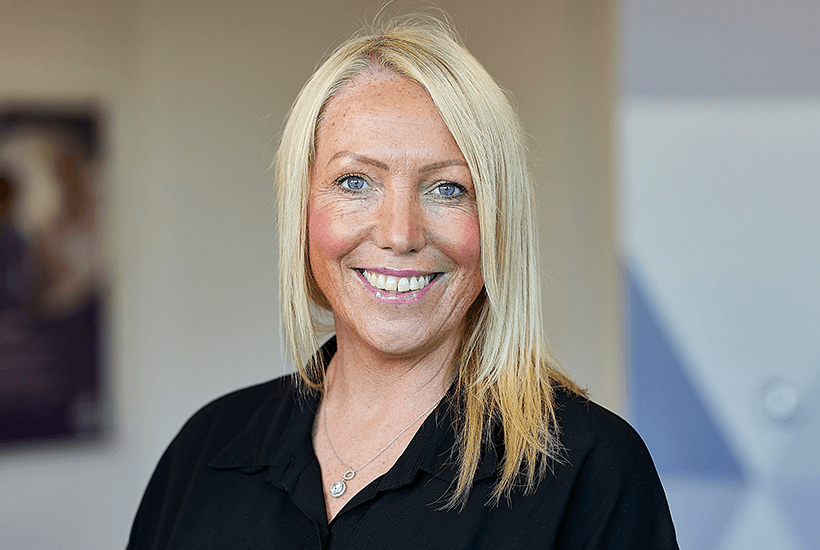 Debbie Ridley, Head of Customer and Intermediary Assurance at Together and the DEI lead for over 55s, said: "We are absolutely delighted to receive this accreditation. Diversity and inclusion is a huge part of our culture at Together, and we are committed to providing a working environment free of discrimination around age.
"Along with many other Western countries, the UK has an aging population – so to ignore their needs would be hugely detrimental.
"Our over 55 colleagues bring so much to our company; their life experience is invaluable and they can help and guide younger employees. They have often lived and worked through so many key moments in history, and have crucial insights to share in our industry.
"As a company, we are always striving to have a more diverse workforce. This latest programme will help to ensure that there is no age-bias, and we can demonstrate that we are a completely age-inclusive employer."
The move forms part of a wider commitment to diversity and inclusion that Together is rolling out across the company. It also includes initiatives such as Women@Together, Mind Matters, LGBTQ+ awareness and support for young professionals.
Lyndsey Simpson, Founder/CEO at 55Redefined Group said: "Almost half of the UK's 53 million adults are over 50 – and this is only set to grow with people living longer. Our new research, The Unretirement Uprising found that over-50s' desire to work and progress in their careers is at odds with most companies' perceptions of this community with 70 per cent feeling it is difficult to start a career over the age of 50. The relationship between the workplace and over-50s is broken, meaning there's a huge pool of talent being overlooked.
"By 2050, the working age (16-64) population will have shrunk by between 21-28 per cent across all Western Countries creating a shortfall of over 50m skilled, university educated workers. And given the over-60s population is conversely set to grow by over 40 per cent in the same period, partnerships like 55/Redefined's with Together are a vital step to tackle ageism in the workplace and to future proof the workforce."
Find out more about Together
All content factually correct at the time of publishing.
Articles on our website are designed to be useful for our customers, and potential customers. A variety of different topics are covered, touching on legal, taxation, financial, and practical issues. However, we offer no warranty or assurance that the content is accurate in all respects, and you should not therefore act in reliance on any of the information presented here. We would always recommend that you consult with qualified professionals with specific knowledge of your circumstances before proceeding (for example: a solicitor, surveyor or accountant, as the case may be).
Lending decisions are subject to an affordability/creditworthiness assessment.
Any property used as security, including your home, may be repossessed if you do not keep up repayments on your mortgage or any other debt secured on it.