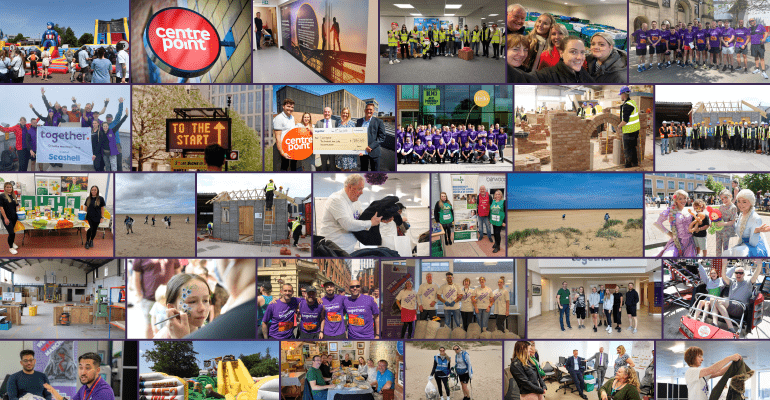 Together donates £1 million to charity in 2023
.
Specialist lender Together has announced it has donated over £1 million to charity in the 2023 financial year. The funds, donated to local charities across the region, have been used to support a range of projects, from new affordable housing for young people facing homelessness to providing materials and supplies to a local college to aid them in their education in the construction industry.
In 2023, the Cheadle-based lender has supported a number of charities, including Manchester based Centrepoint, which received a £250,000 donation for the charities Independent Living Programme. The program provides high quality, affordable housing for young people in order to create a home of their own.
Together also donated £100,000 to charity Forever Manchester. The finance was used to establish a 'Together Energy Fund', which will support local community centres and hubs across Greater Manchester help with rising energy costs.
Charites such as St Ann's Hospice and The Joshua Tree also received donations from Together, which have enabled them to continue to support those who rely on them.
Colleagues from Together also spent over 2700 volunteering hours to support at the very heart of the community. From landscape restoration work with The National Trust, to running the Manchester Marathon, the team at Together have given up their time to fundraise for charities close to their hearts.
Kevin Fisher, Group People Director at Together said: "Supporting local charities is at the very heart of Together's ethos.
"Our commitment for 2023 was to deploy in excess of £1m in to the community through our Let's Make it Count Programme and for 25% of colleague volunteering days to be used, and we're incredibly proud to have met those targets.
"Through our colleagues incredible fundraising efforts and donations Together is continuing to help support local people who are just getting started in life, who need a bit of a helping hand, or who are going through incredibly difficult times; something which is very rewarding."
All content factually correct at the time of publishing.
Articles on our website are designed to be useful for our customers, and potential customers. A variety of different topics are covered, touching on legal, taxation, financial, and practical issues. However, we offer no warranty or assurance that the content is accurate in all respects, and you should not therefore act in reliance on any of the information presented here. We would always recommend that you consult with qualified professionals with specific knowledge of your circumstances before proceeding (for example: a solicitor, surveyor or accountant, as the case may be).
Lending decisions are subject to an affordability/creditworthiness assessment.
Any property used as security, including your home, may be repossessed if you do not keep up repayments on your mortgage or any other debt secured on it.