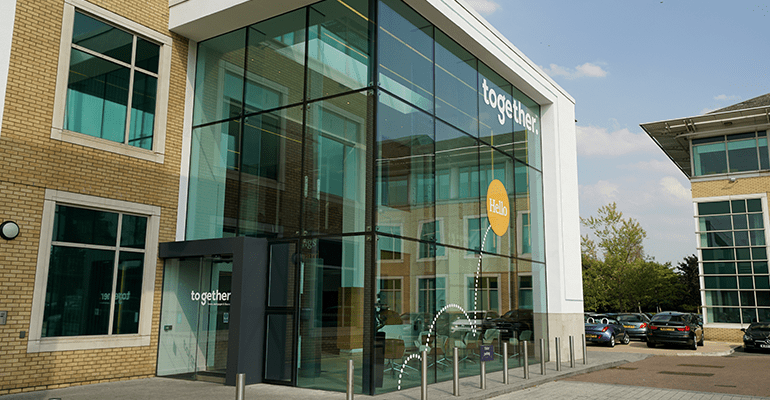 Together joins forces with Paradigm Mortgage Services
.
We have teamed up with Paradigm Mortgage Services to extend our specialist finance offering to members of the leading mortgage club as we continue to widen our distribution.
Launched in 2007, Paradigm provides thousands of intermediaries with access to products covering the whole of the market, with a membership of more than 1,100 directly authorised member firms.
We will be offering our range of first charge residential mortgages, with loan sizes up to £1 million, including capital repayment and interest-only. There are no valuation or lender's legal fees and options include a five-year fix with no early redemption charges.
Richard Tugwell, our group intermediary relationship director, said: "We're delighted to extend our offering to Paradigm's members so that we can introduce our common sense approach to thousands more brokers.
"It's essential that mortgage clubs like Paradigm have a broad range of lenders to suit different customer needs. Our strength is assisting in those unusual or complex cases that the mainstream finance providers may not be able to help with, and we're looking forward to working with their member firms as a result of this new partnership."
John Coffield, head of Paradigm Mortgage Services, commented: "The burgeoning specialist market is a core area for many Paradigm firms, especially given the growing demand from those borrowers who might not 'conform' to the affordability measures and criteria that can often be an obstacle with mainstream lenders.
"Together is a long-standing lender in this space and has a focus on the individual borrower, with a range of residential mortgage products which cater for this demographic. We believe this 'non-standard' part of the market will develop much further in 2018 and beyond, and therefore it's important that our member firms have access to lenders such as Together who understand the needs of these clients."
Paradigm advisers will have access to our online portal, My Broker Venue, where they can submit cases and receive a full, instant, decision-in-principle, whilst there is also personal support on hand at all times from our team of experts.
The move follows our announcement in December that we had partnered with SimplyBiz mortgage club, as well as adding Personal Touch to our list of broker networks which also includes Instrinsic, Tenet Group, HL Partnership (HLP) and The Right Mortgage & Protection Network.
All content factually correct at the time of publishing.
Articles on our website are designed to be useful for our customers, and potential customers. A variety of different topics are covered, touching on legal, taxation, financial, and practical issues. However, we offer no warranty or assurance that the content is accurate in all respects, and you should not therefore act in reliance on any of the information presented here. We would always recommend that you consult with qualified professionals with specific knowledge of your circumstances before proceeding (for example: a solicitor, surveyor or accountant, as the case may be).
Lending decisions are subject to an affordability/creditworthiness assessment.
Any property used as security, including your home, may be repossessed if you do not keep up repayments on your mortgage or any other debt secured on it.