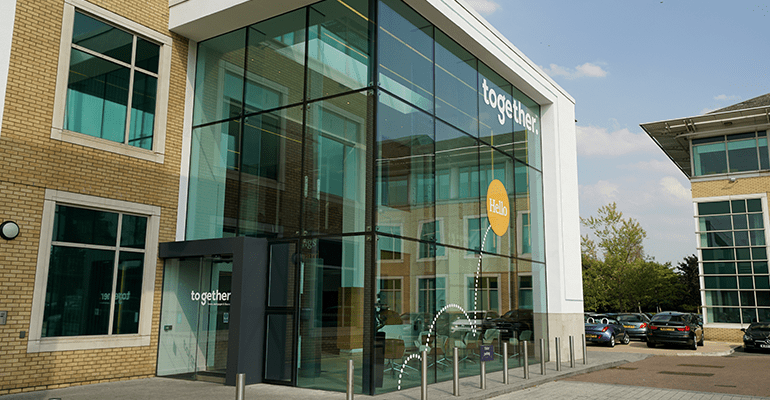 Moving up The Sunday Times Top Track 250
.
We're delighted to announce that we have again been listed in The Sunday Times Grant Thornton Top Track 250, climbing 56 places from last year in the prestigious league table which ranks Britain's private mid-market companies by latest sales.
Our listing confirms an increase in both sales and operating profit of 27 per cent for the 12 months to 30 June 2016 and we have continued to grow since, with record results recently announced for 2017.
Gary Beckett, our group chief financial officer said: "We're really pleased to be recognised in the Top Track 250, which testifies to our robust business model and affirms our position as a leader in the specialist finance market. We've invested heavily in our people and infrastructure, ensuring we have the right platform to support sustained and long-term growth, and are now reaping the rewards of that, with a current loan book in excess of £2.24 billion and annual new lending to 30 June 2017 at close to £1.2 billion."
Marc Goldberg, our commercial CEO commented: "This is a fantastic acknowledgement of our achievements and places us at fifth in the league for the North West region, which we're very proud of. As the business has expanded, we've created more jobs and now employ over 550 colleagues at our Cheadle headquarters, who have all contributed to this success and will help drive Together forward as we continue on our exciting journey."
We also recently announced a further increase and diversification in funding, as a result of our new successful £275 million debut RMBS (residential mortgage-backed security) to support our ambitious plans.
All content factually correct at the time of publishing.
Articles on our website are designed to be useful for our customers, and potential customers. A variety of different topics are covered, touching on legal, taxation, financial, and practical issues. However, we offer no warranty or assurance that the content is accurate in all respects, and you should not therefore act in reliance on any of the information presented here. We would always recommend that you consult with qualified professionals with specific knowledge of your circumstances before proceeding (for example: a solicitor, surveyor or accountant, as the case may be).
Lending decisions are subject to an affordability/creditworthiness assessment.
Any property used as security, including your home, may be repossessed if you do not keep up repayments on your mortgage or any other debt secured on it.