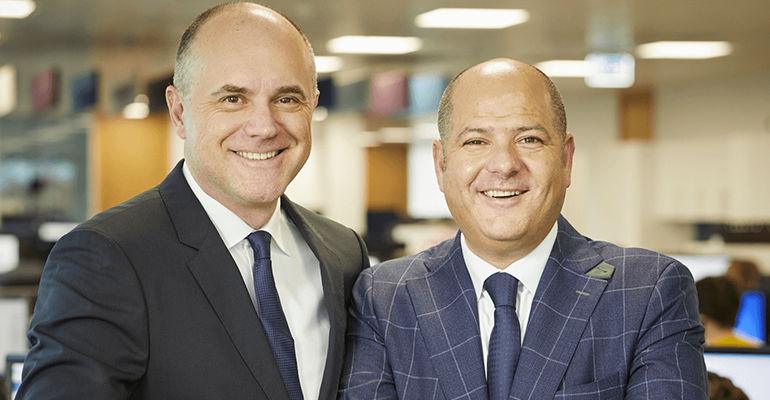 Together remains "open for business" during third lockdown
.
Specialist lender Together has confirmed its plans to continue lending despite tougher restrictions as the UK enters national lockdown.
England was been plunged into the third lockdown in ten months yesterday (Tuesday) after the Government announced stricter rules to stop the rising number of Covid cases.
People living in England and most of Scotland are now subject to the new restrictions following the changes, which were announced by Prime Minister Boris Johnson on Monday and are expected to last until mid-February.
However, Pete Ball, personal finance CEO at Together said it remained "business as usual" with the financial firm continuing to lend across its personal and commercial divisions.
He said: "The UK property market remains buoyant, with mortgage lending surging to a 13-year high and we are committed to supporting the ambitions of current customers and those looking to borrow throughout this period, as we did during the last lockdown.
"We will continue to support a large number of homebuyers who've entered the property market since last Spring and others who want to make their dream house purchase a reality, including those who wish to benefit from the current stamp duty holiday."
Commercial CEO, Marc Goldberg said the majority of the lender's 530 colleagues are now working from home but that automation of some back office functions meant that Together's brokers and customers would face as little disruption as possible.
Further innovations, to improve the journey for brokers and customers are expected later this year.
He said: "Our key priority is working with our business partners to make sure we deliver positive customer outcomes.
"And, although it's difficult to predict the future in such turbulent times, we're confident that we have the right mix of experienced and knowledgeable colleagues to be able to meet the high expectations of our commercial and personal finance brokers and customers."
Mr Goldberg said the demand for commercial property remained strong, despite the challenges posed by the pandemic, and this is expected to improve in the last two quarters of the year.
He added: "The approvals of new Covid vaccines and the subsequent roll out of vaccination programmes across the UK should bring more stability, providing a much-needed light at the end of the tunnel for individuals and businesses to prosper in 2021.
All content factually correct at the time of publishing.
Articles on our website are designed to be useful for our customers, and potential customers. A variety of different topics are covered, touching on legal, taxation, financial, and practical issues. However, we offer no warranty or assurance that the content is accurate in all respects, and you should not therefore act in reliance on any of the information presented here. We would always recommend that you consult with qualified professionals with specific knowledge of your circumstances before proceeding (for example: a solicitor, surveyor or accountant, as the case may be).
Lending decisions are subject to an affordability/creditworthiness assessment.
Any property used as security, including your home, may be repossessed if you do not keep up repayments on your mortgage or any other debt secured on it.