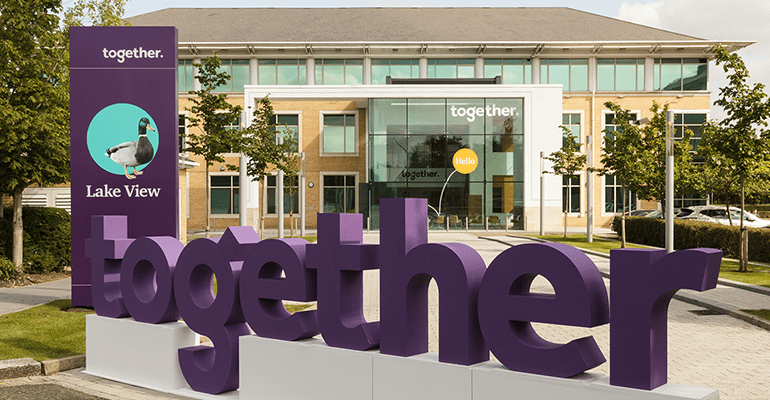 Together sets out its plans for UK second lockdown
.
Together has confirmed we remain "open for business" as the UK enters its second lockdown.
Prime Minister Boris Johnson has announced that England will face tougher restrictions Thursday in a bid to halt the rising number of Covid-19 cases.
Scotland's new five-level Covid restrictions came into force in each of the country's 32 local authorities this week, while Welsh First Minister Mark Drakeford announced a new national set of restrictions on Monday.
However, despite the four-week lockdown, we will continue lending across our commercial and personal finance divisions to customers in mainland UK.
Pete Ball, personal finance CEO said: "We are committed to making our customers' ambitions a reality by continuing to provide a normal service throughout the second lockdown.
"The Royal Institute of Chartered Surveyors (RICS) has confirmed that physical valuations of properties will continue throughout the month-long period, unlike in the first lockdown in March, when the property market effectively closed.
"Valuations will be subject to Covid-secure safety protocols, and we will be able to use desktop modelling and automatic valuations, when needed. We will also be able to use our in-house legal team to make sure applications can be processed as quickly as possible."
Commercial CEO, Marc Goldberg said many of our 530 colleagues would now be working from home but that major improvements to the automation of back office functions would make the process "as seamless as possible."
He added: "We will continue to offer our award-winning finance products to brokers, intermediaries and direct customers.
"All current applications will continue and we're here to support new applications as well, while keeping a keen eye on any Government announcements in relation to any further lockdown measures."
For further information, visit Togethermoney.com/onwards.
All content factually correct at the time of publishing.
Articles on our website are designed to be useful for our customers, and potential customers. A variety of different topics are covered, touching on legal, taxation, financial, and practical issues. However, we offer no warranty or assurance that the content is accurate in all respects, and you should not therefore act in reliance on any of the information presented here. We would always recommend that you consult with qualified professionals with specific knowledge of your circumstances before proceeding (for example: a solicitor, surveyor or accountant, as the case may be).
Lending decisions are subject to an affordability/creditworthiness assessment.
Any property used as security, including your home, may be repossessed if you do not keep up repayments on your mortgage or any other debt secured on it.