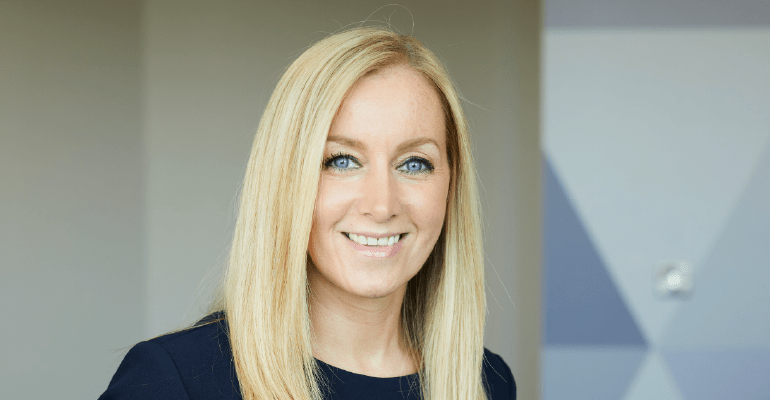 Together wins CCA Global Accreditation
.
Specialist lender Together has received its first external accreditation from CCA, a leading authority on customer contact strategies and operations.
CCA Global Accreditation provides independent review, providing a benchmark for more than 40 business areas, including strategy, business policy, customer focus, employee engagement, corporate security, risk management and business performance.
The Cheadle-based lender went through a rigorous three month assessment with CCA Global where they appraised every aspect of their processes and procedures that impacted customers.
The findings of the assessment highlighted Together's commitment and accountability to customers and employee commitment to their role and responsibilities.
Chloe Cotgrave, Chief Operating Officer, Personal Finance, at Together said: "I'm absolutely thrilled to announce that we have been successful in gaining and achieving our CCA accreditation for our customer service.
"This accreditation means that Together will join the ranks of industry leading organizations that have been recognized for their levels of customer service.
"The CCA gave us some amazing feedback specifically on the clear dedication that we show to our customers. We're going to continue to build on this foundation and provide the best outcomes for our clients."
Chloe said the accolade was a "huge achievement" for Together, as it was the first time that the lender had put itself forward for external accreditation for customer service.
"We couldn't have achieved this without the hard work and dedication of our colleagues who strive to play their part every day."
All content factually correct at the time of publishing.
Articles on our website are designed to be useful for our customers, and potential customers. A variety of different topics are covered, touching on legal, taxation, financial, and practical issues. However, we offer no warranty or assurance that the content is accurate in all respects, and you should not therefore act in reliance on any of the information presented here. We would always recommend that you consult with qualified professionals with specific knowledge of your circumstances before proceeding (for example: a solicitor, surveyor or accountant, as the case may be).
Lending decisions are subject to an affordability/creditworthiness assessment.
Any property used as security, including your home, may be repossessed if you do not keep up repayments on your mortgage or any other debt secured on it.