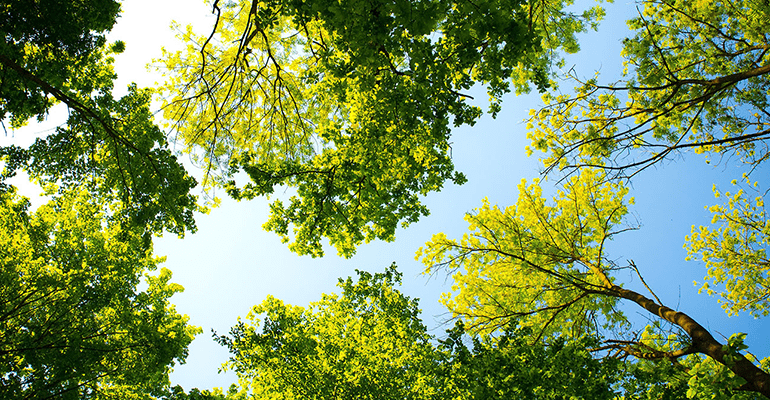 Using technology to go green
.
Until 2020 threw its curveball at us, we've experienced a sustained period of rapid growth here at Together. Which means we've devoted an awful lot of attention to what we do, but less than we'd like on how we do it. Still, in 2019, we thought it was time to modernise some of our systems and processes.
There's lots of reasons to think about these – including reducing how long it takes for us to grant someone's mortgage or secured loan (ultimately meaning a better service for customers), and reducing costs. This huge project was quietly ticking away behind the scenes, while we carried on lending at record levels.
Fast forward to March. Back then we couldn't have known just how seismic a change the coronavirus pandemic would have on our business and our industry, forcing us to concentrate all of our efforts on our existing customers for a while. But if it had one silver lining, it's given us an opportunity to accelerate these modernisation plans. There's lots in the pipeline, but top of our list was digitising our underwriting process.
Previously, a paper file would be created for every mortgage or secured loan application we received – containing printed copies of things like proof of ID, even if we'd received them electronically. It would then be physically passed around the office, meaning only one person could work on it at a time, and storing any applications that were 'in flight' took up a lot of space. But of course, that can only work if everyone is at the office – and that doesn't really tally with social distancing.
Even worse than that was the huge volume of paper we would get through every month; literally dozens of reams. When we no longer needed them, we'd drive the files to a storage facility for safekeeping – and then, if we needed to review any of the documents further down the line for any reason, we'd drive them back, scan them, and view them on-screen.
It was convoluted and incredibly wasteful – the legacy of a time when we were a much smaller business, with far fewer customers. Even without the possible impact on our service or costs, we knew we had to change it for the sake of the environment.
We found the solution in a new piece of secure electronic filing software, which we rolled out in the summer and have now been using for a couple of months. It holds copies of every document involved with the underwriting process, whether it's been uploaded by a broker, sent in via a solicitor, or created by us.
It automatically sorts documents and labels them – so it'll recognise a passport as proof of ID, a payslip as proof of income, and so on. Plus it's learning software, so any documents it doesn't know how to categorise are manually labelled, and the software uses this information to get better at labelling future documents automatically. This means the more we use this software, the better it'll get.
And, naturally, all our electronic records are stored securely, allowing our customer service teams to access the information they need at the touch of a button.
We're thrilled with the early results and feedback from both borrowers and the mortgage brokers who work alongside us. And best of all, we know that dozens of trees will be staying in the ground where they belong.
All content factually correct at the time of publishing.
Articles on our website are designed to be useful for our customers, and potential customers. A variety of different topics are covered, touching on legal, taxation, financial, and practical issues. However, we offer no warranty or assurance that the content is accurate in all respects, and you should not therefore act in reliance on any of the information presented here. We would always recommend that you consult with qualified professionals with specific knowledge of your circumstances before proceeding (for example: a solicitor, surveyor or accountant, as the case may be).
Lending decisions are subject to an affordability/creditworthiness assessment.
Any property used as security, including your home, may be repossessed if you do not keep up repayments on your mortgage or any other debt secured on it.