Property trends report
Insights into the Property Market 2023 and beyond
.
Download Together's Property Market Report 2023 for the latest commercial and residential property market trends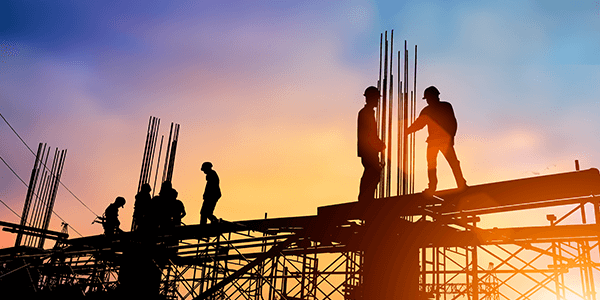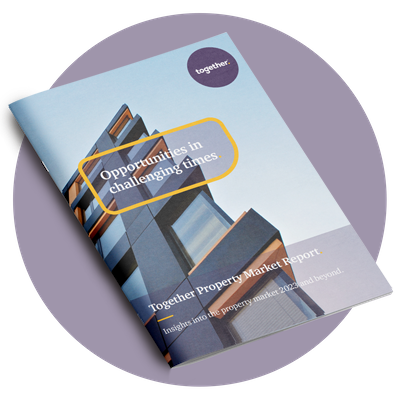 Opportunities in challenging times
As property finance experts for nearly 50 years, we've experienced many economic shifts in the property market. So to help our customers navigate these uncertain times and consider future investment opportunities, we've compiled an in-depth report exploring commercial and residential property market trends backed by our own research and industry partner contributors.
Download our new market report:
Of interest to property investors, SMEs, financial introducers, mortgage brokers and homeowners, download our new market report for expert views on:
✔ Commercial property market trends.
✔ Residential property market trends.
✔ SMEs investment appetite and future plans.
✔ Opportunities and challenges for landlords in 2023.
✔ The importance of green investment.
✔ The need for specialist lending.
For a taster version of the report, read the Executive Summary below.
To download the full report, please provide your contact details to opt in to our email communications so we can keep you informed of Together's news, products and services.
Executive Summary.
There's no denying that the last few years have been challenging. The pandemic, the war in Ukraine, a cost of living crisis and a controversial budget all created the perfect economic storm; one that UK businesses and consumers have found themselves caught in the middle of.
There are currently around 5.6 million SMEs in the UK, making up around 99.9% of the UK's business population and 52% of the UK's annual economic turnover (£2.3 trillion). They're of significant importance and their challenges need to be understood if commercial property investors are to respond in a meaningful way.
The increased cost of living, coupled with the rising interest rates has plunged consumers into a period of uncertainty and disruption as they navigate through 2023.
With this in mind, Together conducted a series of research studies of both SMEs and consumers to gain a better understanding of their ambitions both now and in the future and to create an insightful look into the property market; helping our customers understand the potential impacts on commercial and residential property markets in the coming year, and beyond.
Together's experts paired the results of the research with in-depth analysis and market knowledge to give an insight into both the macro-economic environment and the resulting property trends, to help inform SMEs and consumers to weather whatever challenges the 2023 property market may face, and to help spot the opportunities these turbulent times could present.
Download the report