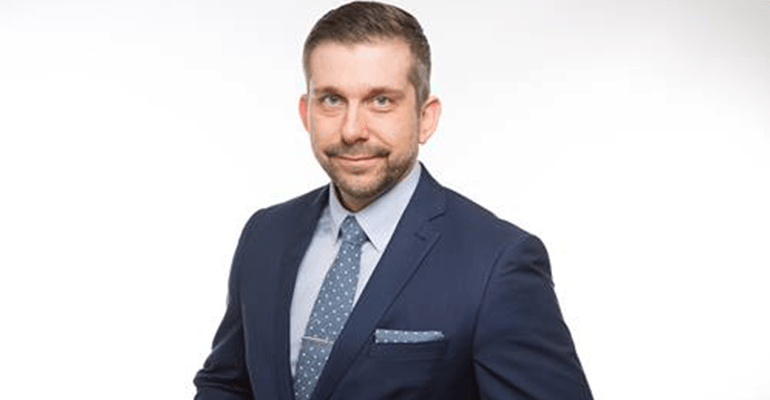 Five tips for your property flip with Scott Hendry
.
What sparked your first property investment?
Growing up on a council estate, after losing our family home, I was taught from a young age to be careful and clever with money. And when I started working, my mum encouraged me to get on the housing ladder as soon as I could, so I've always seen the value in owning property.
Fast forward a few years, after I'd achieved my ambition of buying my own home, I wanted to do something to secure my children's future – to give them a start in life which I didn't have.
So I purchased three houses, one for each of my kids, which I intended to let out until they were old enough to take them over.
Tip #1 - choose a location you're familiar with
One of the best decisions I made was to buy in an area I was already familiar with - one I knew to be up and coming with excellent growth potential. This meant I'd not only benefit from the return I made on any renovation work, but also from increasing house prices in the neighbourhood over the long-term.
And don't forget, if you're working on a property after work every night, the burden is much lighter if it's somewhere nearby!
Can you tell us about one of your earlier property renovations?
The first three houses I purchased were all ex-council, which is one of the reasons I secured them for such a great price.
I managed to find an occupant for one of the houses early on in the process, so I let her get involved in many of the design decisions; if a tenant loves their fittings and finishes, I think they're more inclined to look after everything properly.
To keep costs down, I wanted to do as much of the work myself, which meant a few late nights for me (and for my wife!). The project however very nearly took an expensive turn.
Tip #2 - measure twice, or be prepared to get creative!
When it came to fitting the kitchen, I was 200mm out with my measurements, leaving a sizeable gap between the fridge and the edge of the kitchen worktop – a rookie mistake!
But rather than starting from scratch, I headed straight for the DIY shop to see what I could find. And as luck would have it, I spotted a wine rack which fit the space perfectly. I included a bottle of champagne as a housewarming gift, and the tenant was overjoyed with the result, having no idea this wasn't part of my plan all along. I've stayed in touch with her and her family over the years, and I actually only told her son the full story a couple of years ago!
Any other near project fails?
I'm pretty savvy when it comes to budgeting and negotiating, but this is often where a project can start to run away with people.
My mum decided to give property investment a go a number of years ago, when she realised her pension pot wasn't quite where it should be, and bought a house for £36,000. But she made the mistake of treating it like it would be her home, and wanted to buy the best of everything – which just isn't feasible when you're trying to flip a property.
Tip #3 - stick to your budget to the penny
On one occasion, she gave me a call and flippantly told me she'd 'sorted' the kitchen, and I eventually got it out of her that she'd agreed to pay £6,000 for it! That was supposed to be her budget for the entire house, so I cancelled it in the nick of time and we bought a cheaper one for £700.
We ended up spending a large chunk of that money on getting the windows replaced instead – something which really needed doing and would actually add a lot of value to the house.
From then on, I told her to be really strict with herself when it came to spending her budget. If you keep letting little amounts go, even if it's just £50 here and there, you could end up with a large overspend.
What about a more recent project?
Working at Together keeps me happily busy, so I haven't made any investments myself recently. However, my son has recently just completed his first renovation project – with plenty of help from dad, of course!
He saw a flat in desperate need of some TLC for sale at auction, which my son secured for £63,000, however he didn't read The Legal Pack thoroughly. He ended up having to pay an additional £6,000 buyer's premium, and the £500 service arrears charge on the property which passed on to the purchaser.
Tip #4 - do your research.
The Legal Pack contains documents relating to the property, and is prepared by the seller's conveyancer. Each one will be unique, so you should always read the pack no matter how experienced you become. Make sure you've read the small print, as it's often in these sections where surprises – such as covenants, restrictions and rights of access – are noted.
Ultimately my son wasn't hit too badly, but it could have been very a different story. I've stopped more than one customer in the auction room from proceeding without doing the proper research. One client was about to bid on a property valued at £30,000, but after I got him a copy of the Special Conditions of Sale, he realised he would've paid a £14,000 fee on top – destroying any potential profits.
Can you tell us about the property?
The flat needed a great deal of modernisation, and we did do most of the work ourselves to save spending on tradespeople; we plastered the walls, repainted the kitchen units and existing wardrobes, and fitted new carpets.
However we didn't take on anything drastic or structural. As a first project, it's important not to bite off more than you can chew.
Tip #5 – know your strengths (and weaknesses)
Trying your hand at things yourself allows you to control costs and quality, but it's important not to be over-ambitious and do more work than you have the time — or the skill — to undertake successfully. You could end up slowing the whole project down, or worse, having to spend more to correct a mistake.
I'm fortunate that I do have the support of a very handy family! My father in-law and I can quite easily fit a kitchen (yes, I do measure twice now!) and my brother in-law is an excellent plumber.
My son has done incredibly well for his first project. He already has a tenant paying just over £650pcm, and the flat has been valued at £125,000. We're already on the lookout for his next property!
Financing your auction purchase
At Together, we've been providing specialist auction finance for over 16 years, and I was actually involved in setting up this part of our business – obviously being very passionate about the opportunities which exist in this space.
We've seen all sorts of properties appear in the catalogue over this time, and have an open mind about the circumstances when we're happy to lend – whether it's an unusual property, or you've got a very tight deadline.
We've also done a lot to make the application journey even smoother and quicker for our customers. For example, you can now get pre-approved online in as little as five minutes.
Learn more about auction finance.
All content factually correct at the time of publishing.
Articles on our website are designed to be useful for our customers, and potential customers. A variety of different topics are covered, touching on legal, taxation, financial, and practical issues. However, we offer no warranty or assurance that the content is accurate in all respects, and you should not therefore act in reliance on any of the information presented here. We would always recommend that you consult with qualified professionals with specific knowledge of your circumstances before proceeding (for example: a solicitor, surveyor or accountant, as the case may be).
Lending decisions are subject to an affordability/creditworthiness assessment.
Any property used as security, including your home, may be repossessed if you do not keep up repayments on your mortgage or any other debt secured on it.