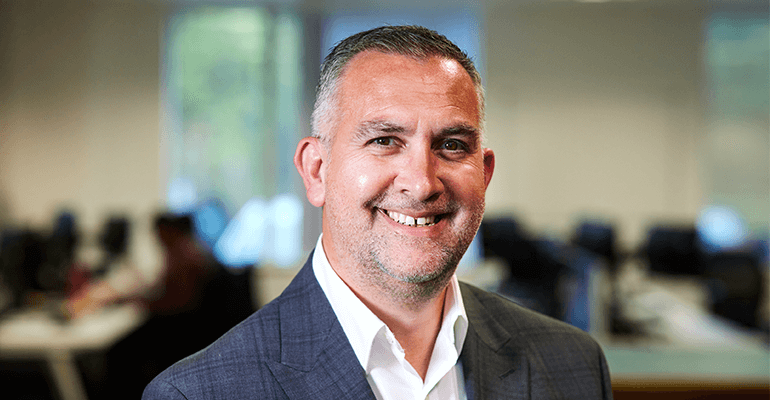 Meet the team – Nick Parker, Head of Networks and Clubs
.
Can you introduce yourself?
Hello, I'm Nick Parker, Head of Networks and Clubs. I joined Together in August last year and I've been working in financial services in various guises since 1994.
I started my career as a cashier at Britannia Building Society in Birmingham, and over the course of almost 30 years of my career, I've held roles working with intermediaries for a variety of lenders including Mortgages PLC, Advantage, Bank of Ireland, and most recently Aldermore, where I was Head of Intermediary Distribution for three years.
What can you share with us about your role at Together?
My primary objective is to develop and launch Together's networks and clubs proposition with a view to supporting the growth of our first charge residential and BTL lending and promoting access to Together's wide range of lending solutions available via our Gold partners. I'm looking forward to sharing more about my role at Together's Gold Partner event in May!
What kind of people can you help?
I joined Together to help bring our proposition to life for advisers. Sharing Together's customer-centric values, my passion for the specialist lending industry lies in being able to help customers who are overlooked, to realise their dreams of owning a property.
What attracted you to working at Together and in particular financial services?
I grew up around financial services. My father was a building society manager before moving into intermediary sales and it was always something I had more than a passing interest in. I think what drew me to join Together was the infectious passion of its leadership team when talking about this business and the huge role Together colleagues play in its success. It really does feel like being part of an extended family.
Describe your job in three words
Diverse, Exciting and Collaborative.
Tell us something that not many people know about you
I used to be the lead singer in a heavy metal band… needless to say not a successful one!
What motivates you?
Being encouraged to be creative, think outside the box and then being supported to bring those ideas to life is a great motivator and seeing how I can apply this to support our customers, brokers and gold partners through the networks and clubs channel is really exciting.
We'll be opening our doors to network and club brokers very soon but in the meantime, if you'd like to speak to the team or have a case you'd like to submit through a packager, you can see a list of packagers we work with below.
Our Packaging Partners
All content factually correct at the time of publishing.
Articles on our website are designed to be useful for our customers, and potential customers. A variety of different topics are covered, touching on legal, taxation, financial, and practical issues. However, we offer no warranty or assurance that the content is accurate in all respects, and you should not therefore act in reliance on any of the information presented here. We would always recommend that you consult with qualified professionals with specific knowledge of your circumstances before proceeding (for example: a solicitor, surveyor or accountant, as the case may be).
Lending decisions are subject to an affordability/creditworthiness assessment.
Any property used as security, including your home, may be repossessed if you do not keep up repayments on your mortgage or any other debt secured on it.