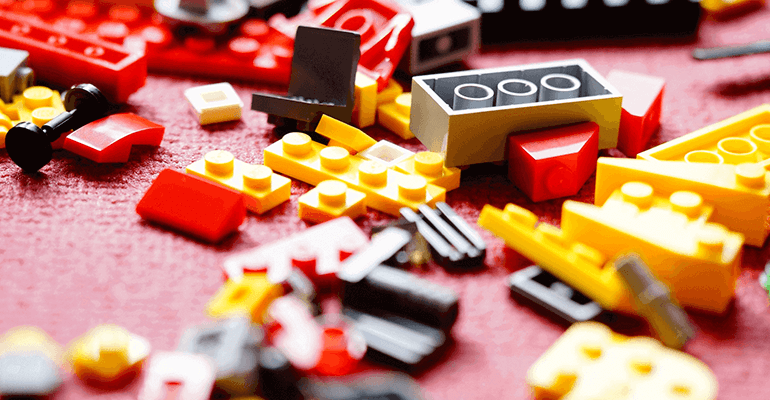 Spotting the perfect buy-to-let renovation opportunity
.
Many tempting buy-to-let investment opportunities are those that need a little TLC before they can be rented out.
Perhaps it requires some modernisation, after being lived in an older person for many years. But to get the best value for money, it's important to think carefully about the amount of work required.
If you're a first-time investor in particular, there are a few things worth looking for when conducting viewings, to ensure the cost of renovations doesn't run away from you.
1. Roof and windows
Rental properties must have a minimum Energy Performance Certificate (EPC) rating of E. This inspection measures how energy-efficient a home is. If your property has a rating of F or G, you're legally required to improve the energy efficiency of your property before renting it out.
One major deciding factor in the rating you receive is how well insulated it is. So look for double glazing, and check the roof to see if it's been recently renewed. The good news is that loft insulation is generally affordable.
Old single-glazed windows will almost certainly need replacing, however, and the cost can run to several thousand pounds.
2. Electrics
We live in a digital age, so to keep tenants happy you need to ensure your property has a) enough plug sockets, and b) a reliable circuit.
It's a smart move to have the electrics checked by a qualified professional before exchanging contracts. This can indicate whether the electricity provision is safe and up to modern standards; fitting a new fuse box, for instance, will have a cost.
Adding extra sockets can be a messy job, as it often involves channelling into walls or lifting floorboards. Remember to factor in the cost of a plasterer or new flooring, as well as an electrician.
3. Kitchens and bathrooms
If Homes Under the Hammer has taught us anything, it's that an avocado corner bath suite is never going to come back into fashion. Fresh fittings in the kitchen and bathroom are an easy way to bring the property into the 21st century, and often offer the chance to reconfigure the space to provide a more natural flow.
Of course, you could spend enormous sums on these rooms, so remember to keep things neutral, and strike a balance between durability and cost. Rental properties can lead a hard life, so if you skimp on cost you may find that fixtures begin to look tired very quickly: the old adage 'buy cheap, buy twice' definitely applies here.
4. Damp and leaks
Tenants' rights are being strengthened by the day, and they (rightly) expect to live in properties that are comfortable and safe.
Any signs of leaks or rising damp should be a major red flag, and may be costly to remedy. So be on the lookout for damp-proof courses, mould patches, and water marks on ceilings.
Want to learn more about buying property for renovation? See our buy-to-let renovation loans and auction finance sections.
All content factually correct at the time of publishing.
Articles on our website are designed to be useful for our customers, and potential customers. A variety of different topics are covered, touching on legal, taxation, financial, and practical issues. However, we offer no warranty or assurance that the content is accurate in all respects, and you should not therefore act in reliance on any of the information presented here. We would always recommend that you consult with qualified professionals with specific knowledge of your circumstances before proceeding (for example: a solicitor, surveyor or accountant, as the case may be).
Lending decisions are subject to an affordability/creditworthiness assessment.
Any property used as security, including your home, may be repossessed if you do not keep up repayments on your mortgage or any other debt secured on it.