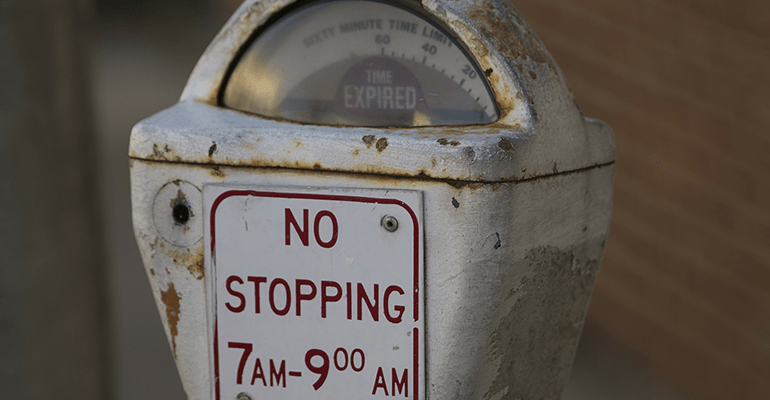 The high price of ignoring a parking fine
.
We've all seen the posts on Facebook – someone from school you've not seen in years, complaining about a parking fine to choruses of "Just ignore it hun!" from people you've never heard of.
Emboldened by the promise of new government legislation designed to protect consumers against rogue operators, countless people are wrongly ignoring legitimate parking fines they mistakenly believe are unenforceable.
And while there's more and more information available online about how to combat genuinely bogus fines (and more ways to challenge them), many of us are still falling foul of debts that affect our credit history – sometimes without even knowing. This can be a real stumbling block when they approach you in need of a mortgage or loan.
If you're working with a client with complicated circumstances who may have historic CCJs, it's important to get to the bottom of them before you make an application, otherwise you could encounter issues further down the line.
What's the size of the problem?
Figures from the Registry Trust show that in 2018, there were 1,115,099 County Court Judgements against consumers in England and Wales relating to debts of £1.6bn, worth an average of £1,431. While this is 2% lower than 2017, it shows just how many firms are willing to pursue unpaid debts through the court.
So throwing the letter in the bin and hoping it will all go away is unlikely to have the outcome you're after.
Why might clients have issues they aren't aware of?
Sometimes it's as simple as not settling your final utility bill when moving house (because it's been received after you moved out), or forgetting to change your address with a service provider you only use periodically – like a dentist or vet. Often, people remember to update their driver's licence, but fail to update the registered keeper address on their car's logbook.
Of course, mail redirection is a simple way of avoiding such problems. But the rise of non-traditional family structures may also be a factor; the Royal Mail's redirection service, the pricing structure of which penalises families that don't all share the same surname (such as unmarried couples, LGBT couples, and those with children from previous relationships), may be too expensive for stretched incomes around moving time. Research from Citizens Advice revealed two-thirds of those affected by the per-surname charge say it could stop them using the service.
And then there are those who have simply ignored demands because they believe they are unenforceable, like the aforementioned parking fines; people may assume that because they haven't heard about an unpaid bill or a parking ticket they got a few months ago, that it's been forgotten. But CCJs can be imposed in your absence, so your client could end up with a black mark against their name even if they haven't been in front of a judge.
How can your clients keep on top of their financial profile?
You may want to suggest that your client keeps a record of every service provider who has a copy of their address, so nobody gets missed when they move. And it's not enough to just change their address – they'll need to make sure they settle up on and close any old accounts, to ensure they don't miss any bills further down the line.
They can also search Government records of any CCJs against them. While this comes with a small fee, it may be worth the outlay if it means they can resolve outstanding issues before they make a loan application.
Why you need to get to the bottom of your client's bad debts
For many high street lenders a CCJ is a major stumbling block, though some will consider the circumstances before saying no. A history of missed payments and bad debts is more likely to be an issue than a disputed CCJ that's the result of a one-off issue. At Together, we discount any CCJ under £300 and look at your client's overall credit history, so it is still possible to get our best mortgage rates with a CCJ on record.
However, it's best to advise them to keep a check on their finances, settle bills and close historic accounts as soon as they can, to avoid getting a nasty shock further down the line.
All content factually correct at the time of publishing.
Articles on our website are designed to be useful for our customers, and potential customers. A variety of different topics are covered, touching on legal, taxation, financial, and practical issues. However, we offer no warranty or assurance that the content is accurate in all respects, and you should not therefore act in reliance on any of the information presented here. We would always recommend that you consult with qualified professionals with specific knowledge of your circumstances before proceeding (for example: a solicitor, surveyor or accountant, as the case may be).
Lending decisions are subject to an affordability/creditworthiness assessment.
Any property used as security, including your home, may be repossessed if you do not keep up repayments on your mortgage or any other debt secured on it.