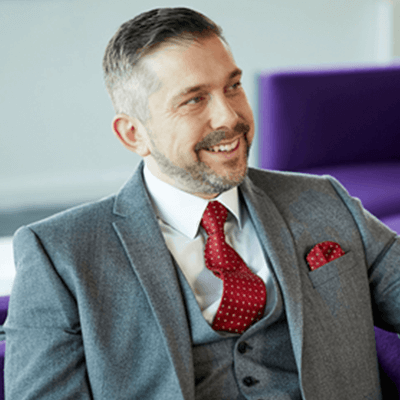 Auction expert Scott Hendry on the final week of The Great House Giveaway.
"Things had been done in the wrong order"
.
Together worked in partnership with award-winning TV production company Chwarel on the new Channel 4 series, The Great House Giveaway. Catch up with the series so far on ALL4.
On Friday, the curtain came down on this run of The Great House Giveaway, and we're thrilled to have been associated with the show. What a brilliant concept!
If you've not been watching – firstly, where have you been? And secondly, don't worry; our resident property auction aficionado, Scott Hendry, is here to summarise what happened in last week's episodes and share his expert opinion on how they got on. So why is Scott passing comment? We're glad you asked.
The show is presented by actor and property developer Simon O'Brien. In each episode he pairs up two strangers, both desperate to get onto the property ladder, and gives them a budget to buy a property at auction, then renovate it and sell it on… all within a six-month timeframe.
If they can make any profit, they get to keep it. And that could help them onto the property ladder.
Monday
The week got off to an inauspicious start with barista Cora and caravan park manager Jonny. Their modest terrace in Kirkham, near Preston, was hiding a number of unwelcome secrets.
Buying unseen is part of the challenge on The Great House Giveaway, but Cora and Jonny's experience demonstrates why we always recommend conducting a viewing before bidding in the auction room. Some properties throw up red flags and that was certainly the case here, with a noticeable slope resulting from subsidence.
Tackling that and a leaking flat roof on a renovation budget of just £10,000 was always going to be a challenge, but any hope of a profit evaporated when the overall cost of works all but tripled – partly because professional contractors had to step in and take over.
Tuesday
Self-employed builder Dave and enthusiastic hospitality worker Adam seemed to have everything going for them, as they took on a dated 70s bungalow in Glossop. But their dreams of profit turned into a nightmare; just as the property was almost ready for sale, vandals broke in and destroyed much of their hard work.
This robbed them of both time and money, with upwards of £2,000 needing to be spend on replacement materials alone. Theirs is a cautionary tale that illustrates the dark side of property development: somebody, somewhere, will take issue with what you're doing – no matter how noble your intentions.
The property finally went up for sale just a week before their six-month deadline, and the slow local property market yielded no offers. So it went back to auction, and whoever bought it got an absolute bargain.
Wednesday
Estate agent Hailey and bricklayer Marcus teamed up to transform a three-bed semi in Wigan, securing it at auction for well under their maximum purchase price. An active leak and years of neglect had left the house in a sorry state, and Hailey's early thoughts – perhaps presciently – turned to the structural condition of the floors.
When their six months were up, the property looked great to the naked eye; but on closer inspection, a long snagging list (including a bathroom that wasn't plumbed in) was left to be completed, and the sale was conditional on it being done. Still, the team were on course for a tidy profit.
But then the professionals stepped in and realised the scale of the problems. The central heating, boiler and waste facilities all needing plumbing in, and specialists had to be called to resolve rot in the floor joists – and much of Hailey and Marcus's hard work had to be ripped out and redone.
It all but eliminated any profit they'd made, all because things had been done in the wrong order. It's one of the common pitfalls when renovating a wreck.
Thursday
The penultimate team of the series, Jonny and Kate, were up against it with their time-warp bungalow in well-connected Horsforth, on the outskirts of Leeds.
Costly structural issues with the dormers ate a third of their £20,000 budget at a stroke, and they went about 10% over budget – although finding a collection of valuable rare VHS tapes in the loft went some way towards offsetting that.
Their smart reconfiguration moved the bathroom upstairs and extended the kitchen – a recipe for profit. But even so, their sale only covered the cost of the purchase and initial budget – so their overspend, taxes, fees and interest all added up to a significant loss.
These costs added around 15% onto their overall spend, so you mustn't forget these when calculating your budget.
Friday
The series ended with a bang with Manchester lads Harry and Kaylum, who didn't get on personally, but found a way to work professionally on their detached Victorian pile in Ashton-under-Lyne.
Their sympathetic renovation focused as much on removing evidence of past fashion trends – including 60s archways and 90s mosaic-effect tiles on the staircase – as it did on introducing new fixtures and fittings. Repairs to cracks and new windows were enough to convince buyers of the property's huge potential, even though it sold without a kitchen – and netted them the biggest profit of the series.
They achieved this by hinting at the house's former glory, removing a conservatory to reveal the original entrance and focusing on key rooms: the grand entrance hallway, and the three bathrooms. Tidying up the grounds was smart too – first impressions count!
Inspired to have a go? Browse current auction listings to find a nearby property.
All content factually correct at the time of publishing.
Articles on our website are designed to be useful for our customers, and potential customers. A variety of different topics are covered, touching on legal, taxation, financial, and practical issues. However, we offer no warranty or assurance that the content is accurate in all respects, and you should not therefore act in reliance on any of the information presented here. We would always recommend that you consult with qualified professionals with specific knowledge of your circumstances before proceeding (for example: a solicitor, surveyor or accountant, as the case may be).
Lending decisions are subject to an affordability/creditworthiness assessment.
Any property used as security, including your home, may be repossessed if you do not keep up repayments on your mortgage or any other debt secured on it.