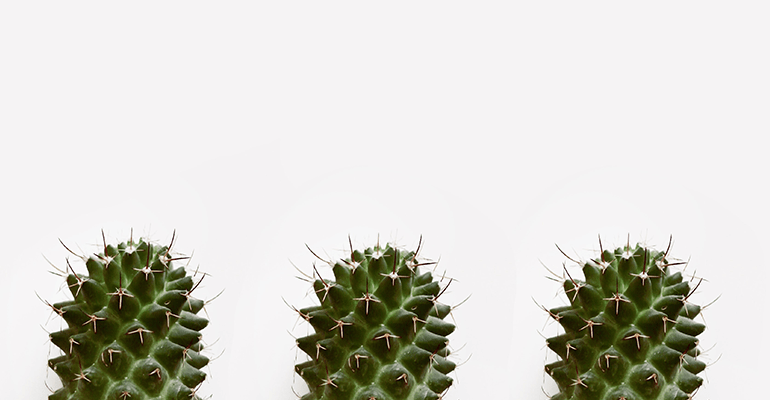 Leasehold is one of the types of ownership that comes with buying a property.
If your property is leasehold, you (the 'leaseholder') have a contract ('lease') with the landlord (the 'freeholder').
It's important to understand leasehold when you're buying, as an estate agent may try to gloss over it.
When you buy a property that's leasehold, you'll essentially own the right to use the property for a fixed period of time.
How long is a lease?
The vendor should be able to tell you how long the lease is. When buying a leasehold property, you want to ensure it is long-term enough to be worthwhile.
Leases are typically in the region of 100 years, although may be much longer or much shorter. If the lease is short, you may be able to get an extension from the freeholder.
Mortgage providers will often insist that there's a long-term lease agreement in place – meaning it can be difficult to mortgage a property with a short lease.
What does owning a leasehold property mean?
In short, there are likely to be some extra costs you need to take into account.
You need to factor the extra cost of the ground rent into your sums when calculating whether you can afford your repayments. This is because you won't own the land the property is built on.
You'll also have to cover the cost of a service charge. Included may be the cost of Buildings Insurance, which the freeholdercan arrange and pass the bill onto you.
In addition, you may have to pay into a reserve fund. Flat-buyers often find themselves affected by this, to cover the cost of (for instance) unexpected repairs to communal spaces. If you then decide to sell up and move on, you won't usually get that back.
You may also limited as to the adjustments you can make to the property while living in it. You could be restricted about extensions, remodelling and the like.
Why are some properties leasehold?
There are several possible reasons.
Many flats are leasehold, because the freeholder is typically responsible for repairs to shared parts of the building, like the roof. This ensures that no single owner is burdened with the cost of repairs that everyone living in (or owning part of) the building benefits from. Shared Ownership properties are typically leasehold too, for the same reason.
Some houses are leasehold because owning freehold can be a long-term source of income for landowners. Some have therefore offered their land to housing developers in exchange for retaining freehold. Developers get the land at little or no cost, and the landowner gets an ongoing income for many years to come. Everybody wins – in theory.
Ground rent is often reasonable – perhaps a few hundred pounds a year – but the terms of the lease can be onerous. For instance, it's been reported that some leases contain clauses that mean the ground rent doubles every 10 years.
That means a house bought in 2017 with a ground rent of £500/year could be paying £16,000 a year by 2067.
Houses with doubling ground rent clauses in their leases can therefore be difficult to sell on, or hard to mortgage. Your conveyancer should flag any such clause in the lease before you exchange contracts, if you decide to buy a leasehold property.
How to extend your lease
You can ask the landlord to extend your lease, and this can add thousands to the sale price of your property. The cost of extending is based to the value of your property and the length of the extension. As you might expect, short extensions (on cheaper properties) cost the least. This handy calculator can give you a rough estimate.
Lease extensions are typically 90 years on a flat, or 50 years on a house. It depends if you qualify. MoneySavingExpert also provides excellent information about extending your lease and a breakdown of the costs involved.
Alternatively, you may be able to buy the freehold. This is a one-off cost and means you own the ground the property is built on. For flats, you'll be buying a share of the freehold.
You can negotiate this directly with the freeholder, or the price and terms of sale can be set by a tribunal, as laid out by the Leasehold Reform Act (1967).
All content factually correct at the time of publishing.
Articles on our website are designed to be useful for our customers, and potential customers. A variety of different topics are covered, touching on legal, taxation, financial, and practical issues. However, we offer no warranty or assurance that the content is accurate in all respects, and you should not therefore act in reliance on any of the information presented here. We would always recommend that you consult with qualified professionals with specific knowledge of your circumstances before proceeding (for example: a solicitor, surveyor or accountant, as the case may be).
Lending decisions are subject to an affordability/creditworthiness assessment.
Any property used as security, including your home, may be repossessed if you do not keep up repayments on your mortgage or any other debt secured on it.