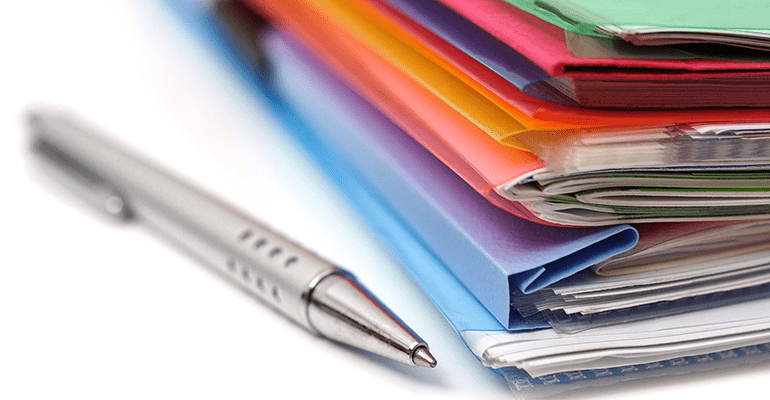 What information do you need to apply for a Together BTL mortgage
.
If you're thinking of investing in a buy-to-let property for the first time, or your circumstances mean you need a new buy-to-let mortgage, you might be wondering what information and paperwork we'll ask for during the application process.
There are a few simple things we need to know to make sure you get the right results for you. This guide explains the basics.
About the property
Naturally, we'll ask for several details about the property itself.
You'll need to know:
The full address
What it's worth
Whether or not it's an ex-local authority property
Which floor it's on (if it's a flat)
Whether it's freehold or leasehold
What it's made of (if not bricks and mortar).
As the application progresses, the property will need to have an official valuation, and we'll ask to see its EPC rating too.
The valuation normally needs to be done by someone on our approved list, but if you've already had one done we might be able to accept it. It depends on the surveyor used and when the valuation was carried out.
Money, money, money
Next we'll ask about the rental income you expect to get from the property, and which income tax band you fall into. We use this to calculate whether the rent will sufficiently cover the repayments and approximate costs of letting the property.
If you already have a sitting tenant, we'll ask to see a copy of the tenancy agreement.
If you've not yet bought the property, or it's currently sitting empty, you need a lettings agent to give you a written rental assessment.
Depending on how the rent/repayment sums work out, we may need to conduct a full affordability assessment. This means looking at any other income and expenditure you have, and factoring it in. If that's the case, we'll ask you to provide hard figures on any income you have, and regular expenses. We'll ask for details of:
Repayments (and outstanding balances) on any existing debts, including things like car finance and your student loan.
Household bills.
Subscriptions (yes, including Netflix).
Other regular outgoings, like the cost of getting to work.
If the application goes ahead and we've done a full affordability assessment, we'll ask you to provide evidence of your income. There's a variety of things we'll accept as proof, including bank statements, recent payslips, and SA302s. We can tell you exactly what you'll need to submit based on your circumstances at the time.
Full disclosure
You'll need to declare details of any arrears, defaults or County Court Judgments (CCJs) that we might otherwise stumble across in your credit profile.
We need you to declare when and how much they were, and we'll ask you to explain the circumstances that led to it appearing on your credit record.
We're not trying to catch you out, we just want the facts so we can make our decision.
Proving who you are
As your application progresses, you'll need to prove your identity and your home address. A passport and photocard driving licence will do, but if you don't have one of these, there are a few other options available to you at the time.
We'll accept without referral a passport from the UK, Channel Islands, any EU country, and a small number of countries outside the EU. If your citizenship falls elsewhere, we'll still consider your application – it'll just be referred for some further checks.
Bits and bobs
Depending on your individual circumstances, you may have to provide some further paperwork as the application progresses. We can normally identify this early on in the application, so you have plenty of time to acquire copies of whatever you need.
All content factually correct at the time of publishing.
Articles on our website are designed to be useful for our customers, and potential customers. A variety of different topics are covered, touching on legal, taxation, financial, and practical issues. However, we offer no warranty or assurance that the content is accurate in all respects, and you should not therefore act in reliance on any of the information presented here. We would always recommend that you consult with qualified professionals with specific knowledge of your circumstances before proceeding (for example: a solicitor, surveyor or accountant, as the case may be).
Lending decisions are subject to an affordability/creditworthiness assessment.
Any property used as security, including your home, may be repossessed if you do not keep up repayments on your mortgage or any other debt secured on it.