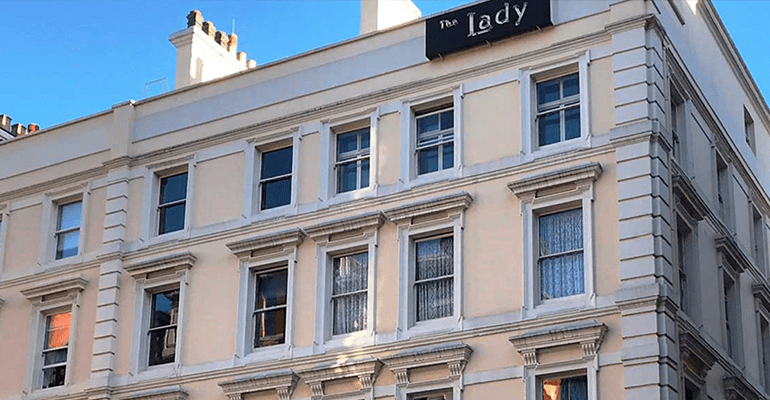 £7.4m loan set to transform headquarters of historic magazine
.
The elegant headquarters of England's longest-running women's weekly magazine, The Lady, will undergo its greatest transformation in over a century after we provided a £7.4m short-term loan.
The challenge
Ben Budworth, the majority shareholder of The Lady, has big plans to sympathetically renovate the historic building which is home to the leading magazine – a long-time favourite of royals and celebrities. Once planning permission has been obtained, the basement and ground floor will be converted into a restaurant or retail space, whilst the upstairs floors will continue as a mix of residential and commercial. However, access to funding prior to obtaining planning permission can often prove difficult, particularly on a mixed-use property such as this.
The solution
Mortgage broker, SPF Private Client (SPF) brought the case to us; knowing our reputation for adopting a common sense approach when faced with more unusual cases. We had worked with the customer previously, and were keen to find out more about his exciting plans. We visited the property in the heart of Covent Garden - a perfect location for this development which is bound to attract a lot of interest from investors - and agreed to provide the £7.4m refurbishment bridging loan, which the owners hope will "retain the character and tradition of the building."
Although we endeavour to lend within the shortest possible timescales, this is not always achievable in 100% of cases.