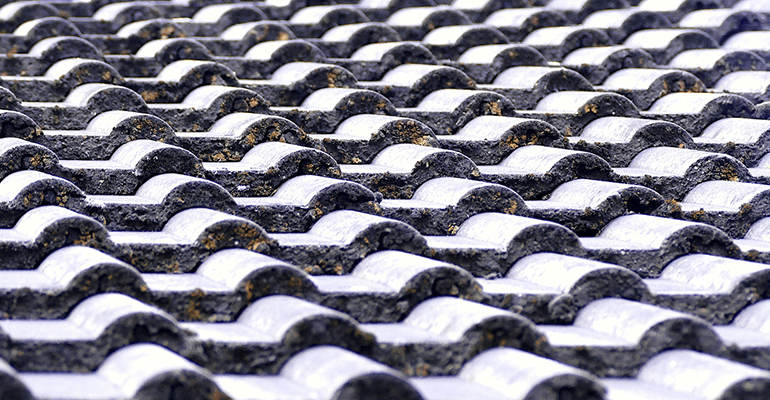 How to interpret your HomeBuyers Report
.
Whenever you buy a house, you'll need to have a survey. That might be a detailed structural survey to uncover any issues, or it might just be a basic check to confirm the value of the house.
There are several options when it comes to surveys, ranging in cost and detail. The most popular, according to the Royal Institute of Chartered Surveyors (RICS), is called a HomerBuyer Report. So we've taken a look at what it includes.
What does a HomeBuyer Report cover?
It'll tell you all about visible issues that the surveyor can easily check without moving furniture or lifting carpets (for instance). It's more than just a cursory glance, though; it's normal for your surveyor to look into the loft through the hatch, without climbing in.
You can expect to hear about damp proofing and visible damp, drainage and loft insulation, plus the standard of the roof timbers and any major issues your surveyor can see. It's important to note that a HomeBuyer Report doesn't include any in-depth investigations.
You can, for a little extra, also get a valuation as part of your HomeBuyer Report. The surveyor will give you their confirmation of the value of the house on the open market, which will reassure your mortgage lender that the amount you want to borrow reflects what the house is truly worth. It also gives you a rebuild cost to give your insurance company when you take out buildings insurance.
It's written in plain English, so it should be easy to understand. Chartered surveyors Harcourt-Powell have filled out an example report so you can see what sort of detail it goes into (even including the weather conditions on the day of the survey!).
Will it tell me if there are any major structural issues?
If there are obvious issues, yes.
For example, if your surveyor spots signs of subsidence (where the ground beneath the property is moving) or rot that's affecting important woodwork, that will be in the report. Your survey will give one of three ratings to various aspects of the property, including the windows, roof, and so on. It works on a traffic light system.
Green ('Condition rating 1') means the item is in a good state of repair; Amber ('Condition rating 2') means there are defects or damage that needs attention, but they're not serious or urgent; Red ('Condition rating 3') means there are issues or damage that needs to be investigated or repaired urgently.
If your report is full of red '3's, you may be looking at major building and repair costs, so it's one to take seriously.
Be aware that some things may be marked as a '3' even if you can't do anything obvious to resolve the issue; for instance, your staircase may get a '3' rating if it's especially steep, because – although legal at the time of construction – it doesn't meeting current building standards. Short of rearranging the whole downstairs layout, you may just have to live with this.
Can I use it to renegotiate on price?
You can try.
Your offer is 'Subject to Contract', so you've not bought the property until you exchange contracts. If your survey has uncovered issues that are likely to need urgent work, you can ask the vendor to have the work completed themselves (which your conveyancer can write into the contract), or you can attempt to negotiate a lower offer based on this new information.
It may help your argument if you share extracts from the survey and quotes for the cost of the work as evidence.
Your vendor isn't obliged to play ball, but remember that any buyer's survey is likely to reveal the same problem.
When should I be worried?
Most issues with houses are solvable, so as long as you can afford to get the work done or get a reduction in the price, you shouldn't be worried. But if the surveyor's report values the home far below what you've offered for it, you may have a problem.
If you're already at the top of your deposit budget and the survey comes back with a lower valuation, your lender might reduce what they're willing to lend you. This could mean a shortfall between the money you have (i.e. your deposit plus your mortgage) and the purchase price.
At this point, you need to consider your options and if you really want the house, you might need to negotiate with the vendor to get the deal you need. All is not lost though - if the person you're buying from is part of a chain and doesn't want to delay the process, they may be more open to a deal.
All content factually correct at the time of publishing.
Articles on our website are designed to be useful for our customers, and potential customers. A variety of different topics are covered, touching on legal, taxation, financial, and practical issues. However, we offer no warranty or assurance that the content is accurate in all respects, and you should not therefore act in reliance on any of the information presented here. We would always recommend that you consult with qualified professionals with specific knowledge of your circumstances before proceeding (for example: a solicitor, surveyor or accountant, as the case may be).
Lending decisions are subject to an affordability/creditworthiness assessment.
Any property used as security, including your home, may be repossessed if you do not keep up repayments on your mortgage or any other debt secured on it.