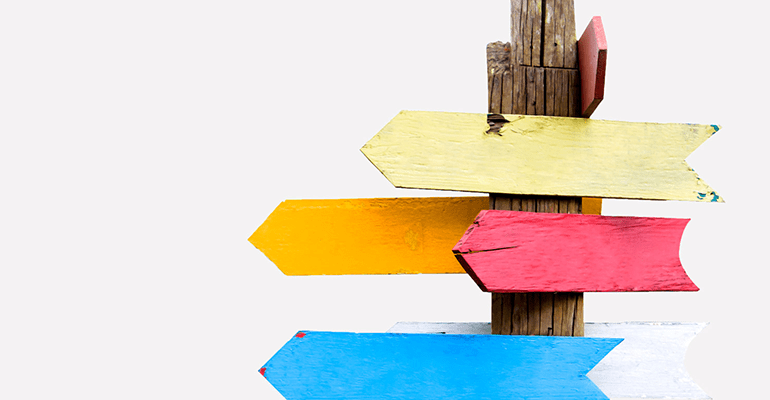 In most areas of our lives, we try to avoid engaging the services of a solicitor at all costs, but when you're buying a home, it's unavoidable. But finding a solicitor to guide you through your first house purchase doesn't have to be daunting.
1. Decide if you want to do everything online or deal with a real person
There's not a lot you can't do online these days and buying a house is no different. There are lots of online legal services, which might be cheaper than your local solicitor, but you may find the sale takes longer as they're dealing with more sales at once, plus it's harder to chase. The pros are that everything is recorded digitally and there's no need to post paperwork, but make sure you weigh up all your options before making a decision.
2. Ask friends and family for recommendations
Just like finding a good restaurant or hotel, it's always good to get a recommendation from someone you trust when you start looking for a solicitor. Even though friends' circumstances might have been different to yours, they'll be able to tell you about the level of service they got, how the solicitor explained complicated issues and how proactive they were in moving a sale or purchase forward. You'll need to check the firm they recommend has at least two partners approved by the Solicitors Regulation Authority (you can do this on the Law Society's website), and spend some time chatting to them to make sure you're a good fit.
Your estate agent or financial advisor might recommend someone, but don't just go with the name they give you without doing your own research. A recommendation doesn't guarantee you'll get the best price as the solicitor may pay commission to the person recommending them, which they'll often add to your bill.
3. Research online, then pick up the phone
If you don't know anyone who's bought or sold a house recently, you're going to have to do a bit of research yourself. Start with the Law Society website, which lists all the relevant, approved law firms in your area. Any law firm that deals with home sales and purchases must have at least two partners who are approved by the Solicitors Regulation Authority, and only these will be listed with the Law Society.
Find a few names and numbers, then have a ring round and get prices from at least three, as fees can vary from firm to firm. Speaking to them on the phone will also give you an idea of the kind of people they are and how good their customer service is, which is really important when you're looking for someone to guide you through one of the most stressful purchases you'll ever make.
3. Think about the practicalities
Buying a house means a couple of visits to your solicitor to sign paperwork and discuss certain options, so make sure you think about the logistics too. Of course, you can return papers by post and deal with a lot of issues remotely, but it might be useful to find a firm with offices you can pop in to on your lunch break, if you want things to move quickly.
However you find a solicitor to help you buy your home, make sure you ask lots of questions and are clear on what you need from them, to ensure you get the best possible service and get the keys to your new home as easily as possible.
All content factually correct at the time of publishing.
Articles on our website are designed to be useful for our customers, and potential customers. A variety of different topics are covered, touching on legal, taxation, financial, and practical issues. However, we offer no warranty or assurance that the content is accurate in all respects, and you should not therefore act in reliance on any of the information presented here. We would always recommend that you consult with qualified professionals with specific knowledge of your circumstances before proceeding (for example: a solicitor, surveyor or accountant, as the case may be).
Lending decisions are subject to an affordability/creditworthiness assessment.
Any property used as security, including your home, may be repossessed if you do not keep up repayments on your mortgage or any other debt secured on it.