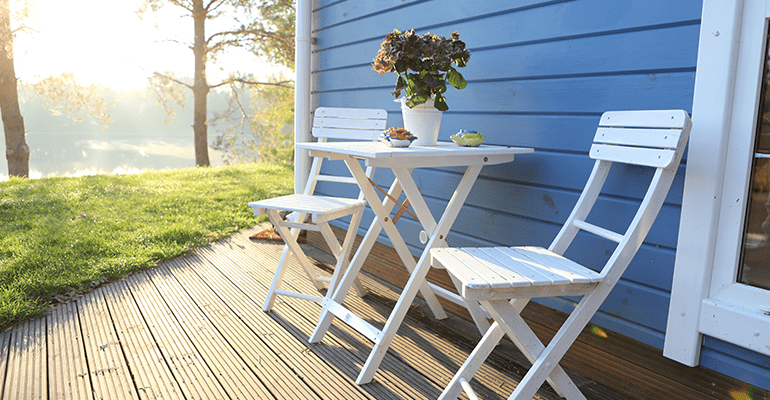 Mortgage rules for budding Airbnb hosts
.
Since Airbnb launched in 2008, it's taken the travel world by storm. It's also become an attractive prospect for buy-to-let landlords, especially if they're struggling to turn a profit from traditional tenancies.
Research from the Residential Landlords Association revealed that one-in-three landlords are turning to short-term lets as their margins are squeezed by changes to rules around tax relief on mortgage interest. But getting started as a host isn't as easy as you might think, especially if you've got a buy-to-let mortgage. If you're thinking of giving Airbnb a whirl, there are a few things you need to know:
Check with your lender first
Even if you have a buy-to-let mortgage, it's best to check with your lender before you set yourself up on Airbnb. Some lenders have started to make rules around letting periods, with some setting a minimum term of 90 days, which is the maximum term Airbnb lets you rent your property out for. Research by The Telegraph revealed that only two out of nine high street lenders let landlords list their property on Airbnb without prior consent, with four of the nine being a firm 'no'.
You may find that even if your lender does say yes, you'll be faced with higher interest rates or additional fees to change the terms of your mortgage. Thinking of going ahead without telling your bank? Think again. If your terms and conditions forbid short-term lets and your lender finds out, you could be in breach of the terms and, worst case scenario, could be asked to repay your loan in full or move your mortgage to another lender.
Find out more on mortgages for holiday let properties with Together.
Renting out your spare room
Many holidaymakers using Airbnb will be looking to rent the entire apartment, but some solo travellers on a budget will be looking for a crashpad and don't need the extra space (and expense) that comes with having an entire property.
If you elect to just rent out a room in your own home, this is typically treated the same as a lodger – meaning your mortgage is unaffected. That said, it's worth asking your mortgage provider, just in case.
Check your insurance
Just as your lender might be wary about short-term lets, so might your home insurer. You'll need to check the terms of your policy to make sure you're covered for really short-term lets.
And while longer-term tenants are likely to take care of the property because it's their home, visitors staying just a few days are unlikely to be so house-proud. So, you could face more repairs and have to replace items more often, which all eats in to any profit you may make – especially as contents insurance may not cover (for instance) theft or damage caused by paying guests.
Times are changing
When Airbnb started, it was one of the trailblazers of the so-called 'sharing economy'. But over time, has become more about making money, especially in cities like London where landlords can make more from short-term lets in high-demand areas.
So, while it might be tempting to bend the rules to turn a profit, landlords using Airbnb for traditional lets are being monitored by Airbnb and by lenders, who can easily check up on which of their mortgaged properties are being offered on the site. And even if your lender doesn't see what you're up to, your neighbours will, and any bad behaviour from guests could quickly land you in hot water.
So, if you are intent on going down the Airbnb route, make sure you do it by the book to avoid serious issues further down the line.
All content factually correct at the time of publishing.
Articles on our website are designed to be useful for our customers, and potential customers. A variety of different topics are covered, touching on legal, taxation, financial, and practical issues. However, we offer no warranty or assurance that the content is accurate in all respects, and you should not therefore act in reliance on any of the information presented here. We would always recommend that you consult with qualified professionals with specific knowledge of your circumstances before proceeding (for example: a solicitor, surveyor or accountant, as the case may be).
Lending decisions are subject to an affordability/creditworthiness assessment.
Any property used as security, including your home, may be repossessed if you do not keep up repayments on your mortgage or any other debt secured on it.