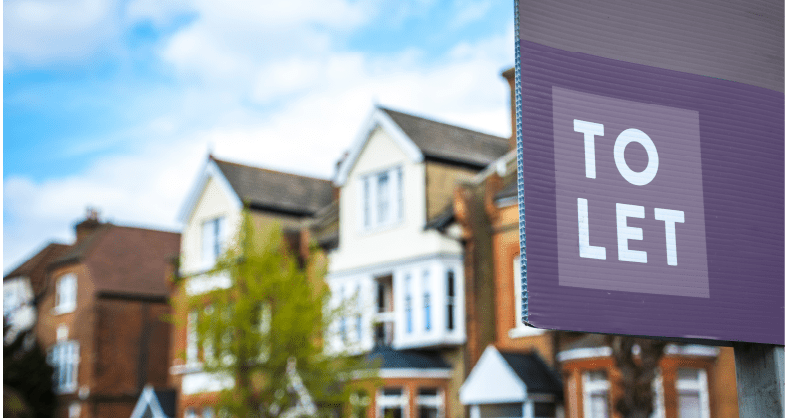 Six unexpected costs of being a landlord
.
With the cost of living crisis making it harder than ever for potential buyers to get onto the property ladder, it's no surprise that the rental market is booming. And that might look like a lucrative opportunity for the investor looking to dive into the buy-to-let market.
Those looking to take the plunge into the world of buy-to-let investments may be wary of the additional costs associated with becoming a landlord. However Tanya Elmaz, director of intermediary sales at Together, still feels that buy-to-let properties are a worthwhile investment.
She says: "In the 30-odd years that I've had buy-to-let properties, some decades it's brought me a good, additional income, some decades it's about equitable growth. It's more of a long-term game now and it is something that can support your retirement. I still think property is a good investment."
We've pulled together a simple guide to any additional costs becoming a landlord may bring to help you do the maths and get the most out of being a landlord.
#1. Extra mortgage costs
While anyone who owns a property runs the risk of not being able to pay their mortgage, the risks for landlords can be higher. Your tenant might pay their rent late, or not pay at all, and there may be times when you're between tenancies so don't have rent coming in.
Lenders are aware of this and most tailor their buy-to-let products to cover this, which may mean they ask for a larger deposit - up to 20 per cent rather than the 5 or 10 per cent required for a residential buyer. On the average UK home (£290,000 as of January 2023), that would be at least £58,000.
Lenders might also set their rates higher for buy-to-let customers and ask for higher fees when you buy the property – including up to two per cent of the value of your mortgage for lender arrangement fees. Add on valuation fees, booking fees, solicitors costs and stamp duty (if your property qualifies) and the costs of being a landlord start to really mount up.
Read more on buy-to-let mortgages.
#2. Set up costs
If you've got a tenant lined up and ready to move in, there are some basics you need in place to cover both your and their legal expectations – these are the costs of being a landlord you may not expect. If you're using a letting agency, they might pick up the tab for some of these, but they will no doubt add the costs onto your bill.
Tenant checks: Every tenancy should start with tenant references and credit checks, which will cost around £400. You'll also need to register for the Deposit Protection Scheme, which holds on to your tenant's deposit for the duration of their tenancy. Most providers charge a fee that's a percentage of the deposit – often around 5 per cent.
Energy Performance Certificate (EPC): No new tenancy can start without your property having an up-to-date EPC and if you can't find a current one online, you'll need to pay an assessor to complete this for you. This can cost between £60 and £120, but the fines for not having one are much greater – currently up to £5,000.
EPC improvements: The government have proposed a rule change on EPC ratings from 2025 onwards, taking the minimum rating from an E to a C, and will apply to new tenancies from that date (then all tenancies in 2028). So, while 2025 might seem like a long time away, you might want to start making some improvements now to spread the cost over the next couple of years, especially as fines will also increase to up to £30,000. You can visit our EPC Hub to find out all you need to know.
Gas safety checks: If you've got gas appliances and heating, they'll all need to be checked by a Gas Safe-registered engineer at least once a year, which costs at least £80 each time.
Landlord registration: Depending on where your property is, you might have to register with your local council - you can check your local council's rules here. A one-time registration costs between £30 and £80.
Data Protection registration: As you'll be handling your tenant's personal data, you're classed as a data controller under the Data Protection Act. By law, this means you need to register with the Information Commissioner's Office to say you'll process and manage tenants' data responsibly. Registration costs £40, and you'll have to renew it every year.
Buildings insurance: This isn't a legal requirement but most lenders won't agree to a mortgage unless you have it. Costs vary depending on the property but you'll be looking at upwards of £100 a year.
Want to know more before you make the leap? Read our blog on minimum letting standards for landlords.
#3. Letting agents
If you've just got one or two properties and have the time to commit, you might want to manage all the admin yourself, including listing your property to rent. But if you have more properties, or don't want to be the first port of call every time there's a problem, you might want to consider a letting agent.
Letting agents offer a range of services, from simply finding you a tenant and sorting out the admin of setting up a tenancy, to just collecting rent, all the way through to a fully managed end-to-end service covering everything from finding tenants to collecting rent, dealing with issues and organising maintenance and repairs.
As you can imagine, the end-to-end approach can be pricey – between 10 and 20 per cent of the rental price, which can add a significant amount to the costs of being a landlord - so it's worth considering which parts of the process you're happy to manage yourself and where you need help.
#4. Maintenance costs
Like any home, a rental property needs regular upkeep and unexpected repairs throughout the course of a tenancy, and you may find there's more to do in your own home if your tenants aren't as careful, or you have shorter tenancies.
There are also some legal requirements for landlords to make sure a property is safe for tenants, including annual gas, fire and electrical safety checks. If your property is furnished, you'll need to make sure furniture and electrical equipment meets current safety standards.
While a tenant is responsible for tasks like cleaning and general upkeep, the landlord needs to ensure the structure and exterior of the building, including walls, stairs and bannisters, the roof, and external doors and windows are safe, heating and wiring is up to standard and any common areas are maintained to a sufficient standard.
#5. Dealing with problem tenants
If things go wrong with your tenancy and you need to evict your tenant, you'll need legal help and there will be court costs to pay. These are likely to be around £1,000 depending on the case and one of the costs of being a landlord you really don't want to pay.
You may also be dealing with a tenant who won't pay, and while this can be covered through your insurance, it's worth having money put aside as a contingency to make sure your mortgage payments are covered, should the worst happen.
#6. Paying tax
You've already paid stamp duty, but don't forget that any profit you make on renting out your property is subject to income tax. You'll need to make sure you've got money put aside at the end of every financial year to cover your tax bill, which will vary depending on how much money you make.
If your finances are complicated or you're set up as a business, you may want to employ an accountant to handle this for you, which is an additional cost you'll need to factor in.
Comfortable with the costs of being a landlord and ready to get started on your buy-to-let journey? Read more about buy-to-let mortgages or contact our team today.
All content factually correct at the time of publishing.
Articles on our website are designed to be useful for our customers, and potential customers. A variety of different topics are covered, touching on legal, taxation, financial, and practical issues. However, we offer no warranty or assurance that the content is accurate in all respects, and you should not therefore act in reliance on any of the information presented here. We would always recommend that you consult with qualified professionals with specific knowledge of your circumstances before proceeding (for example: a solicitor, surveyor or accountant, as the case may be).
Lending decisions are subject to an affordability/creditworthiness assessment.
Any property used as security, including your home, may be repossessed if you do not keep up repayments on your mortgage or any other debt secured on it.