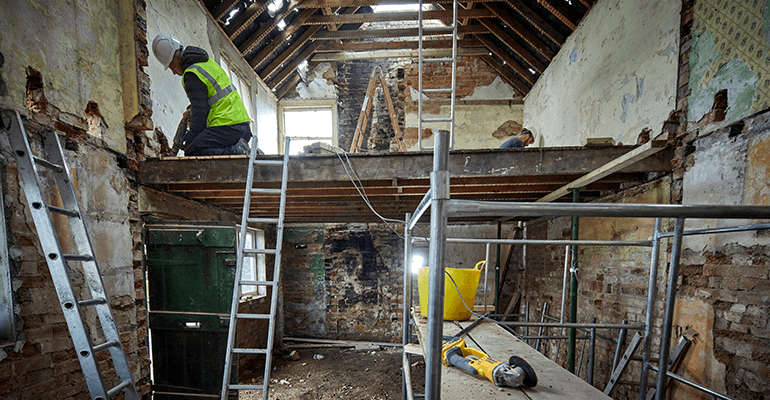 Diary of a Property Entrepreneur
.
If you enjoy this blog, why not check out the rest of the series?
---
Meet Saif Derzi, the ambitious property investor who turned one property into 110 properties – in just five years.
What do you see when you look at this building?
Rubble? Dereliction? Or somebody's dream home?
If you're an aspiring or ambitious property entrepreneur like Saif Derzi, you might see a cool investment opportunity.
Since the pandemic, the British obsession with bricks and mortar has continued to grow. Only now, idle chit-chat of house prices and a booming property market has spurred some into action.
In this short diary, Saif captures the ins and outs of property development, and shares some practical tips which even a seasoned investor could use to navigate their own property goals for 2022 and beyond.
"Tips provided by Saif Derzi and are not provided or endorsed by Together."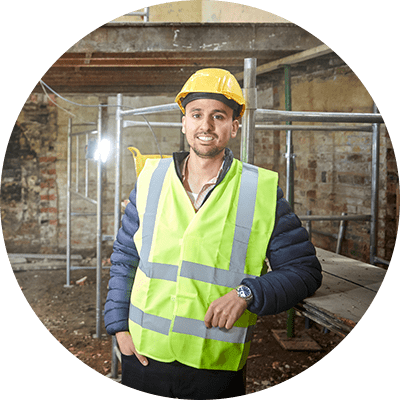 "Be cautious when others are greedy, and be adventurous when others are fearful. As long as you're confident in yourself, you're positive, and you've done your numbers, often the best opportunities to find a strong investment happen when you're sticking your neck out and not following the crowd."
As head of SDGB Properties, Saif Derzi's amazing success as a property investor has seen him spotted by the national press. Just a few short years ago, however, he was a bored 23-year-old pharmacist looking for a new challenge and to break into the property market.
Back then, scrolling through the latest listings, Saif came across an off market two-bed flat situated in Salford. It was in serious need of renovation, but attractively priced. To Saif, it seemed like a fantastic letting opportunity. Seizing the moment, he secured finance, exchanged contracts – and reduced his working hours at the pharmacy.
"Saif secured finance, exchanged contracts – and reduced his hours at the pharmacy."
Since then, Saif has relocated to Lincoln, where he's best-placed to take full advantage of the East Midlands' affordable – relatively speaking – property market. From that first flat in Salford, he's gone on to buy & sell over 110 properties over a 5 year period – although that number will likely be even higher by the time you read this.
"I'm good at knowing what I'm bad at," says Saif, when asked for advice he'd give anyone just starting out in property. "People need to work out their personal strengths and weaknesses. So, for example, I know that I'm bad at DIY. I need a strong team of professionals around me to handle renovation work. So if an opportunity arises where I'd need to scrimp on labour and do things myself to turn a profit, that tells me that there's not enough margin in the deal."
What Saif is good at is surrounding himself with people who share his sense of intuition-driven ambition. His right-hand man is Kas Derzi, who earned his stripes on the UK's vaping boom before making the move across to property.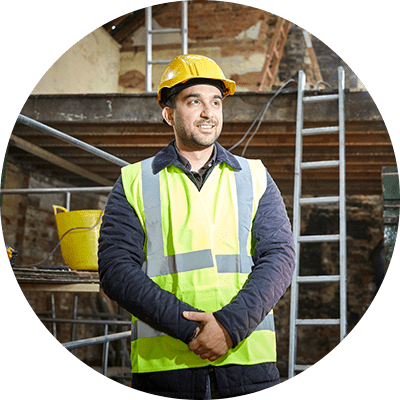 "I was living in California, but came to the UK to get into electronic cigarettes when that was a big opportunity," says Kas. "I was project-managing the build of high-quality e-cig outlets, and that's how I built up my bank of transferable skills."
The brothers joined forces in 2017. They discussed current projects and future goals – and Kas came aboard SDGB Properties almost immediately.
"Saif dragged me from Brighton to Lincoln!" laughs Kas. "Overnight, I transitioned from retail to construction-project management. The first project was in Doncaster: a three-bed terrace, transformed into a four-bed HMO. For a first project, it was really complicated. I wasn't yet familiar with the role, and the state of the property was awful. But it was great to be thrown in the deep end!"
Saif and Kas have been business-brothers-in-arms ever since – and if you're looking for insights and inspiration in terms of property development then, right now, you won't get much better than these two.
"The state of the property was awful. But it was great to be thrown in the deep end!"
---
Have ambitions of your own?
Even the most experienced developers and investors sometimes need the support of a well-seasoned team behind them. And with decades of providing property finance under our belts, we're as seasoned as they come.
From new builds to conversions, renovations to heavy refurbishments, every application for funding with us is assisted by one of our dedicated and highly experienced case managers from the outset. So we're with you every step of the way.
Visit our renovation hub
All content factually correct at the time of publishing.
Articles on our website are designed to be useful for our customers, and potential customers. A variety of different topics are covered, touching on legal, taxation, financial, and practical issues. However, we offer no warranty or assurance that the content is accurate in all respects, and you should not therefore act in reliance on any of the information presented here. We would always recommend that you consult with qualified professionals with specific knowledge of your circumstances before proceeding (for example: a solicitor, surveyor or accountant, as the case may be).
Lending decisions are subject to an affordability/creditworthiness assessment.
Any property used as security, including your home, may be repossessed if you do not keep up repayments on your mortgage or any other debt secured on it.