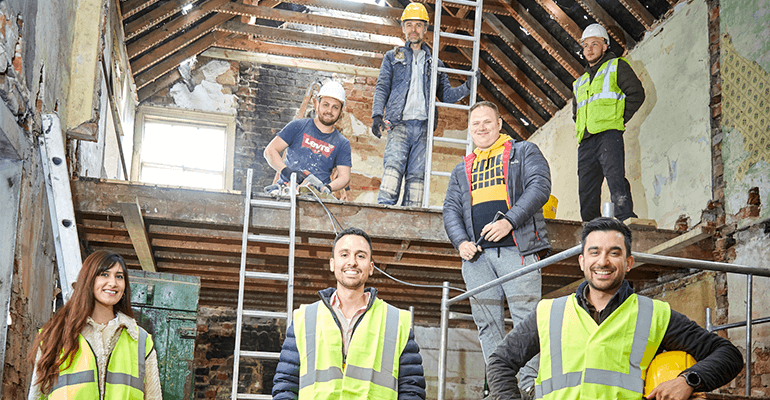 Saif Derzi's Five Property Investment Commandments
.
If you enjoy this blog, why not check out the rest of the series?
---
1. Take your time to find the right area
"There's that well-worn saying about the three most important factors when it comes to choosing your home; location, location, location."
"Do your research to find out exactly what the market is like in your chosen area. What are buyers and renters in that area are looking for? How much are they willing to spend? Talking to an estate or letting agent is a good place to start.
"Personally, I've always sought properties across the Midlands and the North: prices tend to be cheaper and there's more untapped potential.
2. Keep your eyes peeled for opportunities
"When looking for a property, you'll want to find somewhere you can add value. Look for things like unused loft spaces that could be bedrooms, large gardens that can be sold off, empty outbuildings, or whether a building could be split into flats."
"Then make sure you get the right people to do the right job. There are many things you can do yourself, but the most successful projects are often the ones that need the most work. Truly dilapidated properties are like gold dust."
"If the condition is poor, see if there's a similar house for sale nearby that's in better condition. Then, tour that house to better visualise what is possible in the house you are considering.
"If you suspect structural issues, however, be very careful – and always get a survey. If the property does have some complex problems, that doesn't mean you can't proceed. It just means you need to make sure it's factored into the price you're paying, and your renovation budget."
"Truly dilapidated properties are like gold dust."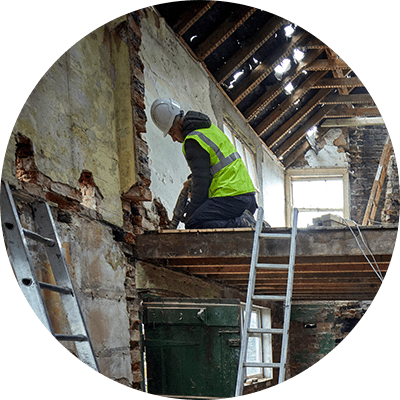 3. Keep your project within reach
"It's always a good idea to buy in an area that's close to you. Ideally, you'll want it to be within an hour's drive from where you live. Even if you're employing a site manager and contractors to carry out the work, being able to regularly visit will help you ensure that everything is going to plan and is meeting your expectations.
"And if you're familiar with an area because it's local, you probably have a better understanding of its amenities and most desirable streets. With that local knowledge, you'll be more confident in making a quick offer once the ideal property pops up on the market.
"SDGB Properties started out in our home city, Lincoln. Then we slowly branched out into other parts of Lincolnshire, before exploring Yorkshire, Nottinghamshire and Derbyshire when we'd built our experience."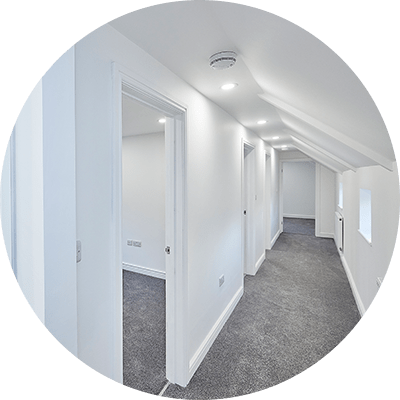 4. Be ambitious, but acknowledge your limits
"You need to decide what kind of investment you're comfortable with – buy-to-let or buy-to-sell.
"With buy-to-let, you'll purchase a property in order to rent it out, using the rental payments to pay off the mortgage on that property – and provide a bit of extra profit, too. Buy-to-let is a great way to provide a long-term income stream, but it's not an easy way to make a quick profit – you'll need to be dedicated, and recognise that the needs of your tenants are always paramount.
"With buy-to-sell – also known as property flipping – you'll buy or build a property, hold it for a short time, and then sell it on again. For this strategy to be successful, you'll generally need to buy a property that needs work, whether that's upgrading the interior or converting the attic into an extra bedroom.
"You then make the necessary renovations and sell for a profit, making sure to factor in the costs of the work. The more work required, the larger the risk, and the bigger the potential profit – but it's a good idea not to take on too much if this will be your first project."
5. Find the right lender for you
"It's vital to have the right lender in your corner. They'll allow you to seize an opportunity quickly, and complete any necessary works.
"There are a number of funding options open to property developers, from mortgages to bridging loans. Which one you choose will depend on your circumstances and the type of property you're buying. Often, if a property is run down and has little value, you might find it harder to get a mortgage that would cover the renovation costs. A bridging loan or development finance could help you in this situation.
"We regularly work with specialist lender Together, who we can rely on to be fast and flexible when we're looking to take on a new project. Working with a lender means we can make our money go further – using our cash as the deposit for multiple houses, rather than buying one property outright.
"Let's use an example with £100,000 in cash. Instead of purchasing one property at £100,000 with what we've got in the bank, we'll buy four properties worth £100,000 each with a £300,000 loan from Together. Using the 3% average capital appreciation figure year on year, we'll get four times the increase in house price and revenue from renting the properties out, than if we'd purchased just the one.
"So, even factoring in the interest on our loan, we're up on our investment. This is how we've been able to grow SDGB Properties so quickly."
Kirsty Rogers, Business Development Director at Together, has worked alongside SDGB properties for a number of years, and says:
"Together and I love supporting ambitious customers like Saif, because we hold the same values and share the same entrepreneurial spirit. We're able to offer SDGB properties more than just a finance product, but a relationship and a service that compliments their business model, which can help them expand. I'm really looking forward to supporting this excellent team with all of their future projects."
"Working with a specialist lender like Together means we can make our money go further."
---
Have ambitions of your own?
Even the most experienced developers and investors sometimes need the support of a well-seasoned team behind them. And with decades of providing property finance under our belts, we're as seasoned as they come.
From new builds to conversions, renovations to heavy refurbishments, every application for funding with us is assisted by one of our dedicated and highly experienced case managers from the outset. So we're with you every step of the way.
Visit our renovation hub
All content factually correct at the time of publishing.
Articles on our website are designed to be useful for our customers, and potential customers. A variety of different topics are covered, touching on legal, taxation, financial, and practical issues. However, we offer no warranty or assurance that the content is accurate in all respects, and you should not therefore act in reliance on any of the information presented here. We would always recommend that you consult with qualified professionals with specific knowledge of your circumstances before proceeding (for example: a solicitor, surveyor or accountant, as the case may be).
Lending decisions are subject to an affordability/creditworthiness assessment.
Any property used as security, including your home, may be repossessed if you do not keep up repayments on your mortgage or any other debt secured on it.