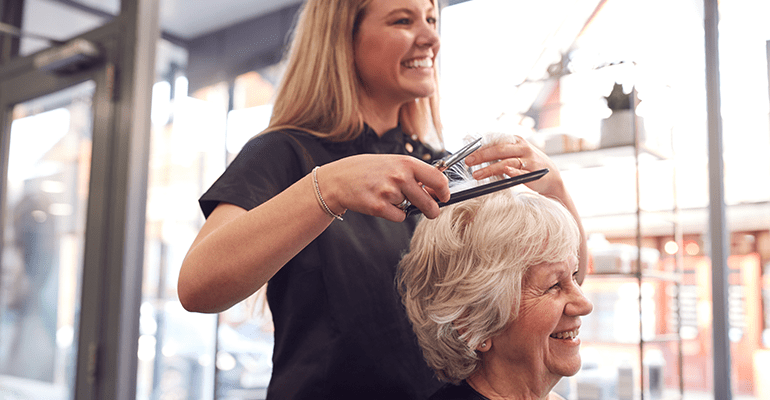 How do I remortgage when I'm self-employed? 5 top tips
.
Remortgaging can be a great way to save money on your monthly mortgage payments or to tap into the equity you've built up in your home.
If you're self-employed, the remortgaging process can be a bit more complicated and require more prep work, but it's absolutely possible even if you've been self-employed for less than two years.
In this guide, our residential mortgage expert Scott Clay covers some frequently asked questions and offers five tips to help you successfully remortgage if you're self-employed.
Go straight to our five tips
What is remortgaging?
"Remortgaging is when you swap your current mortgage for a different one, either with your existing mortgage lender or with a new provider. Remortgaging doesn't refer to moving home so you'll keep the same property as security, but you'll use the money from your new mortgage to pay off your previous one.
"Generally speaking, most people choose to remortgage every time their current mortgage deal comes to an end – for example, at the end of a two-year or five-year fixed introductory interest rate. This is when your mortgage might stop being a good deal, and also when you shouldn't have to pay an early repayment charge.
"It's important to remember that – technically – there's no such thing as a 'self-employed remortgage'. As long as you pass your lender's affordability checks, you should have access to the same mortgage products as someone who is employed."
Why should I remortgage?
"There are many different reasons to consider remortgaging.
"Often, people remortgage or refinance because they want to get a better interest rate. When you first took out your mortgage, you might have secured a really good deal. Or you might've have signed up for a rather hefty interest rate if inflation was high at the time. But as the mortgage market changes, new and better interest rates might be available which could save you hundreds of pounds.
"People also choose to remortgage because they want to change their type of interest rate. For example, when your fixed-rate mortgage deal ends, you'll be moved onto your lender's standard variable rate. Being on a variable rate means the interest rate you pay (and therefore your payments each month) can go up or down. If you'd rather have the certainty, you may want to remortgage onto a new fixed deal so your interest rate is guaranteed to stay the same for a set period.
"Another reason you might want to remortgage is to release some of the equity in your home. This essentially means to borrow more against your property in order to free up cash if you need it – to make significant home improvements, for example. Equity is the portion of your home that you own outright and if you've been paying off your mortgage for a good few years, it's likely you'll have built up a fair bit of equity. You'll also have more equity if the value of your property has gone up since you purchased it. Remortgaging to free up equity does mean taking on more debt, so it's important to weigh up the pros and cons before going ahead by talking to a mortgage adviser."
Would I be considered self-employed?
"Most banks and mortgage lenders will see you as self-employed if you own more than 20% of the business that gives you your main income. That means you could be a sole trader or you could be the partner or director of a limited company.
"You'll also be considered self-employed if you're a contract worker, a freelancer or you work in the gig economy (assuming this is your primary income, or if you want to use this income to help you pass your lender's affordability checks)."
How do I remortgage if I'm self-employed?
"Remortgaging when you're self-employed is pretty much the same as any other remortgage with one important difference; instead of simply providing your most recent payslips, you'll need to bring a bit more paperwork to the party to show your earnings another way.
"This process might depend on whether or not you were self-employed when you applied for your last mortgage."
I've been approved for a mortgage since being self-employed.
"If you were previously approved the process should be much easier as you'll know what to expect, and since you've already been approved for a self-employed mortgage once, you can reasonably expect to pass those checks again.
"However, if your situation has changed since you were last approved for your mortgage, for example if your income has changed significantly or your credit has declined, then it might be worth speaking to a more accessible lender like Together. We review applications from self-employed people on a case-by-case basis and don't require a clear credit history, a minimum amount of income or set a loan-to-income ratio."
I haven't been approved for a mortgage since I turned self-employed.
"If you've turned self-employed since you got your last mortgage, you might not be sure what to expect. After all, it can be harder to prove how much you're earning (you won't have an employer who can confirm your salary and you may also receive different amounts of money into your account each month).
"That's why a lender will likely ask you to provide at least three years of accounts, ideally prepared by an accountant so they know they're accurate, to make sure you can afford the repayments. Other lenders might ask for two years, and a very select few may accept one – like we can here at Together.
"Regardless of how long you've been self-employed, it's always better to be prepared when it comes to remortgaging. To help you get started, here are some of our top tips:"
Remortgaging when self-employed – our top tips.
1. Check your credit record.
"Before you start looking for a new mortgage, it's a good idea to check your credit score. Your credit score might play a role in the mortgage rate you'll be offered, so it's important to know where you stand. You can check your credit score for free with Experian.
"If it's lower than you'd like, try not to worry. There are some simple steps you can take to try and improve your score, such as closing down any credit cards you're no longer using and getting a 'notice of correction' added to your credit file to explain why any missed payments may have occurred.
"Moreover, some lenders – like Together – won't factor in your credit score when reviewing your mortgage application. Instead, we'll look at your credit history and we won't exclude customers for late payments or minor financial blips. We accept CCJs and defaults and can help even if you have little to no UK credit history."
2. Gather your documents.
"Lenders will want to see proof of your income before they can approve you for a mortgage, so it's a good idea to have these documents ready before you start shopping around.
"When you come to remortgage, a lender will normally ask to see your full accounts from the last few years (which means full details of all of your income and outgoings) or your last two or three SA302s – these are yearly documents which show how much tax you've paid.
"So, make sure you keep up with your paperwork and keep clear records. We've put together a handy mortgage application checklist with a section specifically for self-employed borrowers."
Mortgage application checklist
3. Consider whether your spouse could take the lead on the mortgage.
"If you're applying for a joint mortgage and your partner is salaried rather than self-employed, it could make more sense for them to be the first name on the mortgage, as their application may be more likely to be approved.
"Even if their income isn't quite as much as yours overall, the fact that it's regular and predictable may count in their favour."
4. Remember that lenders often have different criteria.
"Why would one lender say 'No!' and another say 'No problem'? Because they may have a different underwriting process and consider your income in a different way.
"If you're struggling to provide a full two years' worth of accounts, evidence of projected income or work lined up with reliable, ongoing clients can sometimes help plug the gap. Proof of future work might include signed contracts if you're a fixed-term contractor, or a purchase order from a client who's hiring you to carry out a big piece of work.
"Here at Together, we'll only require 12 months' trading history and we're able to look at things like this in order to paint a full picture of what you can afford. So if you're struggling to provide any of the necessary documents, just get in touch and we'll be able to talk you through it."
5. Talk to a mortgage broker.
"If you're having trouble getting approved for a mortgage on your own, consider working with an independent mortgage adviser.
"A specialist broker can help you find a lender that is willing to work with self-employed people and can also negotiate on your behalf to get you the best deal possible."
Ready to get started?
To learn more about mortgages available for self-employed borrowers and contractors, get in touch with our friendly team of experts today.
All content factually correct at the time of publishing.
Articles on our website are designed to be useful for our customers, and potential customers. A variety of different topics are covered, touching on legal, taxation, financial, and practical issues. However, we offer no warranty or assurance that the content is accurate in all respects, and you should not therefore act in reliance on any of the information presented here. We would always recommend that you consult with qualified professionals with specific knowledge of your circumstances before proceeding (for example: a solicitor, surveyor or accountant, as the case may be).
Lending decisions are subject to an affordability/creditworthiness assessment.
Any property used as security, including your home, may be repossessed if you do not keep up repayments on your mortgage or any other debt secured on it.