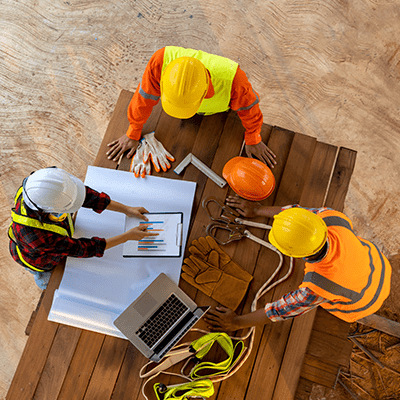 Development finance from Together
Development finance
.
Build, convert or refurbish property
Loans last up to three years
For investors from all walks of life
Why choose Together?
Flexible

You're more than a credit score. If the sums show that you can afford the property, we do our best to make it happen.

Trusted

With almost 50 years of lending experience under our belts, you can trust us to get things right for you.

Open-minded

Unlike many, we lend on properties like ex-council properties, high-rise flats and those made of non-standard materials.

Smart

Receive updates on your application, upload files & e-sign most documents to open your Together account - all using our secure app.
Mortgage key facts
£20m

Loans from £500k to £20m.

Up to 100%

Borrow up to 85% of the project costs, or 100% with additional security.

36 months

Up to 36 month term available.

70%

Maximum Loan to Gross Development Value.
*The maximum loan, rate and loan-to-value ratio offered may vary based on your individual circumstances.
An approach designed with developers in mind
Whatever the project, we've designed our Development Finance product to be flexible enough to cater to a broad range of scenarios. We can offer loans for all types of development needs including residential property, HMO's, student accommodation, commercial property, social housing, starter units and many more.
Throughout the lifecycle of your project, you'll be supported by one of our dedicated and highly experienced Relationships Managers, as well as the rest of our specialist Development Finance team. Not only that, we have both internal and external QS support on hand at all times, so you know we're with you every step of the way.
At Together, we have lending products which can support your requirements throughout the development process:
Acquisition
Planning
Development
Sale
Rental


Our flexible, common-sense approach means we're able to help more developers get the funding they need to get the job done.
We understand that speed is key, so we can give you a decision in principle within 48 hours*, and once agreed, quick access to funds. We also recognise the importance of liquidity throughout the process, so we'll ensure your drawdown requests are prioritised to keep your development moving.
*Subject to receipt of the relevant information.
Overall cost for comparison
For example: A bridging loan of £234,600 repayable after 12 months on a fixed rate of 9.00% would require a single payment of the capital borrowed plus the accrued interest totalling £261,849.24 including fees.
The total amount payable would be £261,849.24 made up of the loan amount (£234,600), plus interest on the loan (£22,215.37); arrangement fee (£4,692.00); interest on these fees (£231.87); and the redemption administration fee (£110.00).
The overall cost for comparison is 11.6% APRC representative.
The actual rate available will depend upon your circumstances. Ask us for a personalised illustration.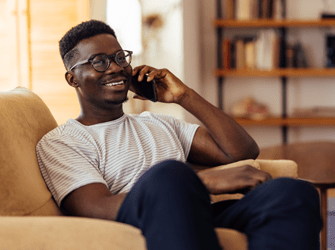 Get in touch
Ready to talk?
Enquire today
Any property used as security, including your home, may be repossessed if you do not keep up repayments on your mortgage or any other debt secured on it.
Your home may be repossessed if you do not keep up repayments on your mortgage.
Together offer a range of regulated products and unregulated products. Together Personal Finance Limited are authorised and regulated by the Financial Conduct Authority (FCA) and offer products including (but not limited to) Personal mortgages, Secured loans, Consumer Buy to Let mortgages and regulated Bridging loans.
Our unregulated products are provided by Together Commercial Finance Limited and include (but are not limited) to unregulated Bridging loans, Buy to Let mortgages, Auction finance and Development finance.
You may be interested in these other bridging loans