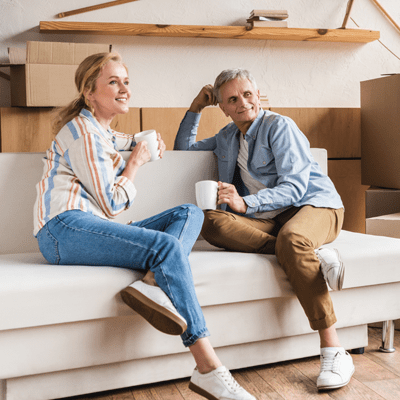 Secure your next home before selling your old place
Downsizing bridging loans
.
Flexible on income & credit status
On a huge range of property types
No Early Repayment Fees
Why choose Together?
Flexible

You're more than a credit score. If the sums show that you can afford the property, we do our best to make it happen.

Trusted

With almost 50 years of lending experience under our belts, you can trust us to get things right for you.

Open-minded

Unlike many, we lend on properties like ex-council properties, high-rise flats and those made of non-standard materials.

Smart

Receive updates on your application, upload files & e-sign most documents to open your Together account - all using our secure app.
Mortgage key facts
0.74%

Rates from 0.74% / month*

70%

Borrow up to 70% of the property's value.

1 year

Up to 12 months, with no Early Repayment Charges.

✓

No monthly payments.
*The maximum loan, rate and loan-to-value ratio offered may vary based on your individual circumstances.
Move without having to be rushed
If you've found the perfect new home and want to move as soon as possible, you needn't be forced into a quick sale of your old property. Instead, you can use a bridging loan to try and get the best possible price. You'll then have up to 12 months to sell your old home and repay the loan in full.
There are no monthly payments and no early repayment charges. Instead, you'll just pay back what you borrow, plus any interest, in a lump sum using the proceeds of the sale of your previous home.
We use our common sense when deciding when we can lend – so we can be more flexible. For instance, we have no maximum age if you're using one of our bridging loans this way.
We understand every situation is unique
Here's the story of Bethany and Ben, two new customers we helped recently.
Bethany and her husband Ben left their office jobs in 2018 to set up a company of their own, which is now thriving. Last year they decided to sell their home and purchase a new build in their home town.
However, with the buyers of their existing property stuck in a chain, Bethany and Ben risked losing out on their dream home when trying to find a mortgage for moving home. Despite their perfect credit histories, their bank wouldn't help as both Bethany and Ben are self-employed.
So Bethany and Ben came to Together, and we gave them a short-term bridging loan that effectively turned them into cash buyers to secure their new home. And when their own sale went through a few months later, they used the proceeds to pay off their bridging loan in full. Ready to see how we could help you?
£105,000

Amount sought

12 months

Desired term

0.85% per month

Rate received

8 days

Time from application to funding
Common questions about bridging loans
Can't find the answer to your question below? Please visit our help section.
Can I get a bridging loan if I'm retired?
Yes – we've no maximum age on our Bridging loans, and we'll consider a wide range of income (including your pension) when it comes to assessing affordability.
So if you've found the perfect retirement property, you don't need to wait around for your current one to sell, and you'll have plenty of time to organise your move and make the transition gradually.
How much can I borrow, and how much deposit will I need?
We can lend you up to 70% of your property's value, so you'll need at least 30% as a deposit. The maximum loan-to-value ratio we can offer may be reduced based on the nature of the property, what you'll be using the bridging loan for, and your personal circumstances.
Can I get a bridging loan if I'm self-employed?
Whether you're a sole trader, freelancer or side-hustler, we can accept self-employed applicants with just 12 months trading history, and you'll get the same rates as someone with a regular income.
We'll look at your last three months' earnings, so even if you took advantage of the Self-Employed Income Support Scheme in 2020, you'll still be treated as normal.
How do you decide my interest rate?
The rate you're offered may be influenced by several factors, including:
What you're using the bridging loan for.

The type and value of the property you're using to secure the loan.

How much you need to borrow (both in total, and as a percentage of your property's value).

Whether you have any other loans secured against the property, that won't be repaid by this loan.

Your credit history (but not your credit score).
Overall cost for comparison
For example: A bridging loan of £234,600 repayable after 12 months on a fixed rate of 9.00% would require a single payment of the capital borrowed plus the accrued interest totalling £261,849.24 including fees.
The total amount payable would be £261,849.24 made up of the loan amount (£234,600), plus interest on the loan (£22,215.37); arrangement fee (£4,692.00); interest on these fees (£231.87); and the redemption administration fee (£110.00).
The overall cost for comparison is 11.6% APRC representative.
The actual rate available will depend upon your circumstances. Ask us for a personalised illustration.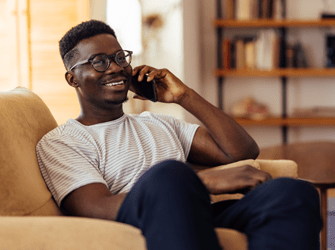 Get in touch
Ready to talk?
Check my eligibility
Your home may be repossessed if you do not keep up repayments on your mortgage.