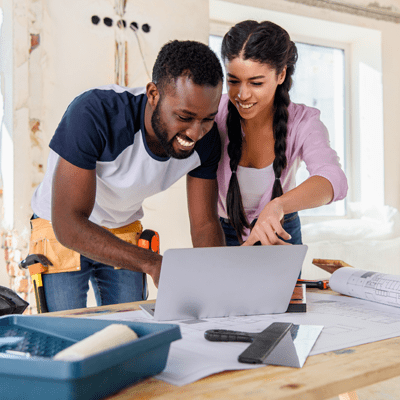 Secured loans
Secured loans explained
.
In this simple guide we explain how secured loans work, the different types of secured loan, and the situations where a secured loan might be the most suitable option.
First things first, what is a Secured loan?
If you're looking to remortgage because you need to borrow additional funds – perhaps to pay for renovations, or to pay off existing debts – you might not realise you have other options without having to resort to unsecured borrowing like a personal loan.
Secured loans – also known in the industry as homeowner loans or second-charge mortgages – allow you to borrow money while using a property as collateral. The term 'secured' refers to the fact that your lender will need a property as security in case you can't pay the loan back.
If you've built up equity in a property (like one you rent out or your own home), you can leverage it to borrow money without remortgaging out of your current mortgage to pay for renovations or upgrades, for example.
Interest rates on secured loans tend to be lower than what you would be charged on unsecured loans, but as with a mortgage, your property might be repossessed if you fall behind with payments. Therefore it's important to understand how secured loans work.
How does a secured loan work?
Unlike remortgaging, a secured loan runs alongside (but completely separate to) your current mortgage, and is secured against the equity you have in your property – which is the difference between the value of your property and the amount you still owe on your first mortgage.
Taking out a second-charge mortgage means you can keep your existing first mortgage deal, which could be particularly valuable if either interest rates have gone up or your credit rating has gone down. It could also mean avoiding penalties such as Early Repayment Charges (ERC) which may apply if you were to remortgage out of your existing arrangement early. However, keep in mind that you'll have two mortgages to pay off on the property instead of one.
As with other types of secured loans, you'll make set monthly repayments to pay back what you owe, plus any interest. The interest rate is calculated as a percentage of the amount you owe – it may be a fixed or variable rate depending on the loan you've chosen.
How is an unsecured loan different to a secured loan?
An unsecured loan (or a personal loan) you might get from your bank isn't attached to your home or any other asset. Because there's no asset for the bank to claim if you can't repay them, unsecured loans are typically considered higher risk. You'll typically need to have a good credit score to be approved for one as this reassures lenders that you're likely to pay them back.
Just as with a secured loan, when you take out an unsecured loan you'll agree to certain terms for repayment, including an interest rate and how long you'll have to pay back the debt. Credit cards are another type of unsecured credit – they're also known as revolving credit, meaning you borrow and repay money each month.
A common reason for taking out a secured loan (second-charge mortgage) is that interest rates can be lower than unsecured loans (depending on the lender and your circumstances). If you're in a secure financial position and will be able to make repayments, a second-charge loan could potentially save you money on interest. You are also likely to be able to borrow more for big investments and large-scale projects.
Do secured loans require collateral / security?
To take out a secured loan, you need to put down a valuable asset (usually your home) as security. Here at Together we can accept almost any type of property as security, whether you live in a house, a bungalow or a high-rise flat, even if it's made of non-standard materials like concrete or timber.
As you're putting your property (or another valuable asset) on the line, there's less risk for the lender compared to a personal loan so you may be able to secure a bigger loan and lower interest rate.
Secured loans are also called second-charge mortgages because they place a 'second' charge against your property behind your mortgage. It means in the unlikely event you can't make repayments, your property would be sold and the first-charge (your primary mortgage) would be paid off first.
Not all high street lenders offer secured loans, which is why people may choose to borrow from a specialist property finance expert like Together.
Who can apply for a secured loan?
Can I apply if I'm self-employed?
Whether you're a sole trader, freelancer or side-hustler, we can accept self-employed applicants with just 12 months trading history, and you'll get the same rates as someone with a regular income.
Can I apply if I'm retired?
Yes - we'll consider a wide range of income (including your pension) when it comes to assessing affordability, and our maximum age is 80 years at the end of term.
Can I apply if I have bad credit?
Even the most diligent money-manager can get caught out by unexpected events. If you've got less-than-perfect credit, such as a small blip that's caused a big impact on your credit score – we'll use our common sense when reviewing your application, and look at your credit history instead.
We can also ignore adverse credit that's over 12 months old when it comes to deciding your interest rate (excluding debt management plans, IVA or bankruptcy).
Find out more
The different types of secured loans
Secured loans can be used for all sorts of reasons, which fall under two umbrella terms; secured homeowner loans and secured business loans.
What is a secured homeowner loan?
Personal secured loans or secured homeowner loans are regulated by the Financial Conduct Authority (FCA) and are secured against your home or another property defined as personal property – like one you've inherited.
You can use a personal homeowner loan for a range of different purposes, including:
To make home improvements
You could use a homeowner loan to pay for home improvements such as a new kitchen, extension or loft conversion. There are many benefits to renovating your home – you'll not only be improving the space you live in, but you could potentially increase the value of your property.
Having a homeowner loan allows you to borrow larger amounts making it ideal for home improvements – particularly as renovation budgets come under pressure from both the cost-of-living crisis and soaring prices for building materials.
To make a large purchase
You could use a secured homeowner loan to fund a wedding, to make a large purchase such as a motorhome, or to provide a family member with a deposit for their own property. In fact, gifting money to family members so they can buy their own home is far more prevalent than it used to be.
Homeowners who have a mortgage and can afford to make monthly repayments on another loan can take out a secured homeowner loan to put towards a deposit for a family member to buy a home. This could be a good way for children or grandchildren to increase their deposit in order to bring down the LTV and secure a better rate from their mortgage lender.
To pay off (consolidate) multiple debts
Second-charge loans are also frequently used by borrowers to consolidate other debts into one more affordable payment.
If you're juggling several debt repayments, you could take out a secured homeowner loan to pay off those existing debts so you only need to make a single – and potentially lower – payment each month.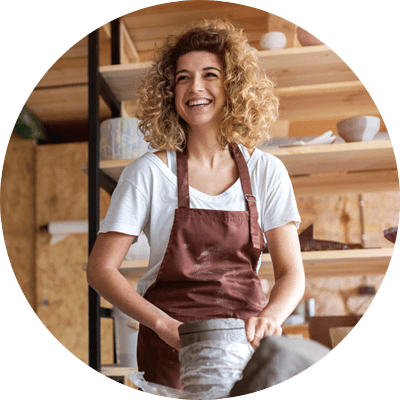 A real example of a personal secured loan:
One customer of ours recently borrowed £73,595 to carry out some home improvements – including installing a new kitchen and bathroom, and landscaping her garden – on her £425,000 detached home, whilst paying off some credit card debt of about £17,000.
The self-employed businesswoman had a favourable rate on her mortgage with her bank and had originally contacted them to extend her borrowing. However, they turned her down because of her credit card debt.
She contacted us to see what finance was available for home improvements. We were able to help her keep her low first-charge rate and pay off her unsecured debt automatically, allowing her to complete the refurbishment of her property and achieve the kitchen, bathroom and garden of her dreams.
What is a secured business loan?
Secured business loans, or unregulated secured loans, are secured against properties you've bought either as an investment or a business premises – meaning businesses or property entrepreneurs needing a cash injection can leverage the equity in their premises to borrow again.
You can use a secured business loan for a range of different purposes, including:
Making a large business investment
Secured business loans can be used to make a big purchase such as new equipment. For example, if you own a manufacturing business and need to purchase a new machine, you could use a second-charge loan (secured against your business premises) to pay for it.
Renovations or expansions to business premises
If your commercial activity requires premises and is reliant on customer footfall, those premises at some point may begin to look tired and dated. You could take out a secured loan against your premises to renovate and modernise.
Or if you wanted to extend your business, for example if you own a restaurant and need to increase your table and kitchen space, a secured loan could help you move forward with the opportunity without having to remortgage.
Renovations or upgrades to your investment property
Unlike some lenders, Together also offer secured loans on buy-to-let properties. This means landlords can access borrowing if they – for instance – need to pay for renovations or repairs, or if they want to raise a deposit to grow their portfolio by purchasing a further property.
If you're looking to do some general upgrades or need to do a whole raft of improvements to more than one property in your portfolio, this could be another use of an unregulated secured loan.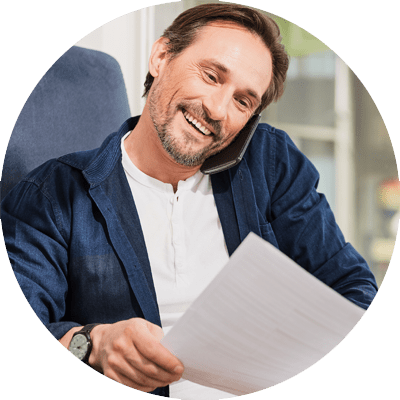 A real example of a secured business loan:
One Together customer needed to unlock some equity from their buy-to-let portfolio to buy more rental properties - without losing their existing favourable mortgage rates by remortgaging.
We were able to help them keep their low first-charge rate and deliver a £879,000 Second-charge Buy to Let mortgage secured against 26 properties in their £3.5million portfolio. This meant they could press ahead quickly with their plans to buy more rental properties.
Figures and details from a real Together mortgage customer. All personal information anonymised.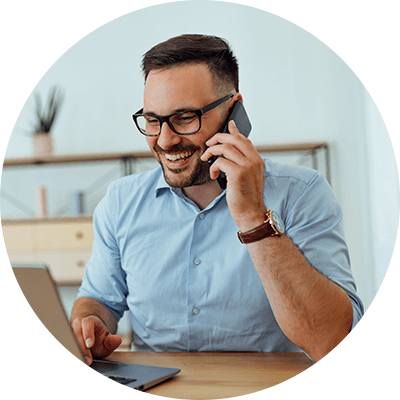 How do I apply for a secured loan?
If you're ready to make an enquiry, our team of friendly experts will be more than happy to talk you through the next steps.
If you're a homeowner and you're considering a Secured homeowner loan, you can check your eligibility and arrange a telephone appointment here:
Enquire today
If you're looking for a Secured business loan, you can check your eligibility and arrange a telephone appointment here:
Book your callback
Frequently asked questions
Can't find the answer to your question below? Please visit our help section.
How do I repay a secured loan?
A secured loan works in a very similar way to a regular mortgage. You will make a monthly repayment towards the secured loan so that it is paid off when you reach the end of your mortgage term (which could be between three and 30 years).
In the early years of your secured loan, a larger chunk of your repayments will be paying interest on the amount you've borrowed, and a smaller part will pay off your capital. But the more capital you pay off, the lower your interest repayments will be. Once you get to the end of your term and providing you've made payments in full and on-time, the capital you've borrowed will be repaid.
The amount that the mortgage will cost you to pay off will be determined by the term of your secured loan (how long you take out the loan for) and your interest rate.
Longer-term mortgages and secured loans cost less per month because the repayments are spread over a longer period. However, this means your mortgage or secured loan will cost you more overall because you will be charged more interest over a longer period.
Shorter-term mortgages and secured loans have higher monthly repayments, but this means you'll pay off the balance quicker. As a result, you'll own your property outright sooner and you won't be charged as much interest.
How do you decide my interest rate?
The rate you're offered may be influenced by several factors, including:
What you're using your secured loan for (whether it's for personal or business purposes).
How much you need to borrow (both in total, and as a percentage of your property's value).
Your credit history (but not your credit score).
It's important to remember that interest rates can change over time and this could affect your repayments with different loan types. Depending on your circumstances, you may be offered:
A variable rate
This is when your interest rate changes when interest rates (controlled by the Bank of England) go up or down. So, your repayments could increase or decrease depending on the Bank of England's base rate – and also what your individual loan provider decides to do. But it means you could end up paying more than you planned to for your borrowing.
A fixed rate
You will pay a fixed monthly repayment for a short term (normally between one and five years). After that time has passed, your rate will change to your lender's variable rate which means your payments could increase or decrease. At this point you can choose to refinance onto another fixed- rate period.
What documents do I need for a secured loan?
During the application process we'll ask you to provide us with proof of ID and certain documents to help us get to know you and understand the full picture. This includes your income and employment status, your credit circumstances, and any existing debts or expenses. This is to help us make sure you'll be able to afford your monthly repayments without putting yourself under financial pressure.
Having these documents ready can help us keep things moving quickly and smoothly, and will mean we're in the best position possible to approve your application.
You can find a list of the documents we may ask you to provide here.
Any property used as security, including your home, may be repossessed if you do not keep up repayments on your mortgage or any other debt secured on it.
Together offer a range of regulated products and unregulated products. Together Personal Finance Limited are authorised and regulated by the Financial Conduct Authority (FCA) and offer products including but not limited to, first charge residential mortgages, second charge secured loans, Consumer Buy-to-Let mortgages and regulated bridging loans.
Our unregulated products are provided by Together Commercial Finance Limited and include but are not limited to unregulated bridging loans, Buy-to-let, Auction Finance and Development finance products.