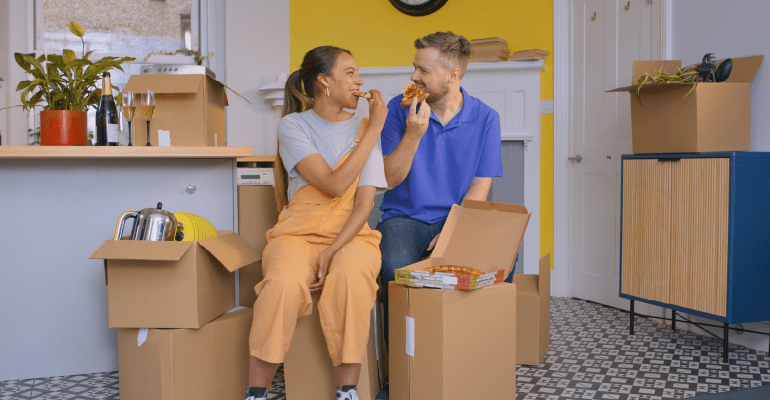 Great House Giveaway: What kind of renovator are you? You're a… ready-made home hunter
.
If you enjoy this blog, why not check out the rest of the series?
---
Your ideal home is one you can move straight into and start enjoying the good life from day one, simply adding a few personal touches to make it yours. You're more likely to hire in a handyperson than attempt any DIY yourself, and the clean lines of a new build are your favourite aesthetic.
You can picture the lifestyle you want so you don't need to spend hours researching the market. You'll know your dream home when you see it, and you're prepared to wait.
Sometimes your tastes might outstrip your budget, especially as you're after a home that needs minimal work. So you might need to look at different ways of getting a foot on the ladder – like shared ownership – to get the perfect home you're after.
How Together could help you achieve your ready-made home hunter potential
While you might be prepared to wait to find your ready-made home, once you've found it, you'll want to move quickly to start living the life you've dreamed of. Fast, flexible finance is key to acquiring desirable homes, and there are a few options available to help the ready-made home hunter bag their perfect place.
#1. Mortgages for first time buyers
Getting a foot on the property ladder can be tough, but Together makes it as easy as possible for first time buyers, with up to 75 per cent LTV and lending decisions based on your individual circumstances, not tick boxes. We're happy to lend on ex-council properties, high-rise flats and those made of non-standard materials, and our team will support you every step of the way.
#2. Mortgages for moving home
If your current property doesn't meet your dream aesthetic and you're ready to move onwards and upwards, you may need a mortgage to support your next move. At Together, we can lend on a range of properties other lenders might not consider, and can work quickly with your personal circumstances to secure the funding you need.
#3. Right to buy
If you're living in a council property and want to make it your own, Together can help with right to buy purchases. Offering up to 100 per cent of the discounted price (so no deposit required) we can support you to buy all kinds of homes, from houses to high rise flats. We could even help you if you've got a complicated income or have some blips in your credit history.
#4. Shared ownership
If shared ownership is the only way to achieve your new build property dream, Together may be able to help. We can support you with up to 100 per cent financing of your share, and we'll help you to gradually increase your equity over time. We can support applications for up to four people, if you're planning to club together with family or friends, and we're flexible on both income and credit status.
Want to know more? Read up on making your ambitions a reality with these blogs:
Feeling inspired? Find out more about mortgage options and get in touch with a Together finance expert now.
All content factually correct at the time of publishing.
Articles on our website are designed to be useful for our customers, and potential customers. A variety of different topics are covered, touching on legal, taxation, financial, and practical issues. However, we offer no warranty or assurance that the content is accurate in all respects, and you should not therefore act in reliance on any of the information presented here. We would always recommend that you consult with qualified professionals with specific knowledge of your circumstances before proceeding (for example: a solicitor, surveyor or accountant, as the case may be).
Lending decisions are subject to an affordability/creditworthiness assessment.
Any property used as security, including your home, may be repossessed if you do not keep up repayments on your mortgage or any other debt secured on it.