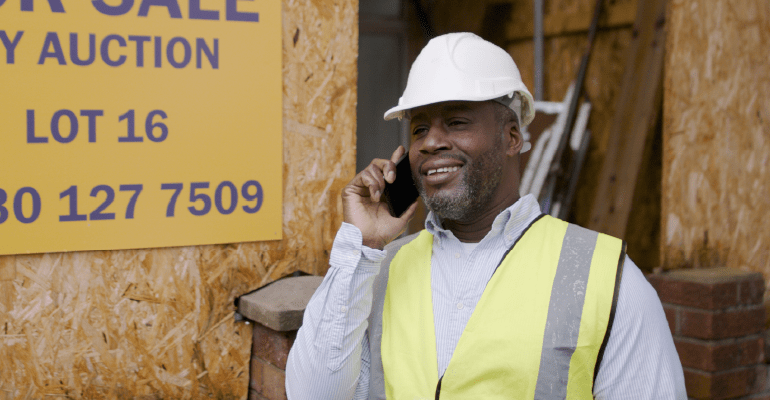 Great House Giveaway: What kind of renovator are you? You're a… future property entrepreneur
.
If you enjoy this blog, why not check out the rest of the series?
---
What kind of renovator are you? You're a… future property entrepreneur
Where some people see problems, you see potential and you won't let dodgy décor get in the way of a great deal. You're not afraid to take on a challenge and take great pride in taking a hidden gem and polishing it up into a diamond.
Whether it's flipping property for profit or building up a rental portfolio, you're always on the look-out for the next opportunity. Your inbox is full of property alerts and you've got your local auction house on speed dial so you're always first to bag a bargain.
The three little words you really want to hear are 'return on investment' and you know the numbers inside out. You've always got your eye on the up-and-coming areas and trends, and spreadsheets are your best friend. You're willing to take a calculated risk (if the numbers add up, of course) and you've got big ambitions for where you want your property empire to take you.
How Together can help you achieve your future property entrepreneur potential
Whether you're already on your way to full-blown property mogul or haven't taken your first step onto the property ladder yet, financing may be key to achieving your dreams. While we can't offer you advice here and now, there are a few products you might want to think about when starting or growing your property empire.
#1. Auction finance
Spotted a quirky property at auction that's got loads of potential? Auction finance could help you bag that bargain. Speed is of the essence when buying at auction, with most auctioneers needing payment within 28 days of the hammer falling, and that's what Together does best. We can also help you with properties other lenders might brand 'unmortgagable' and share your vision to turn a beast into a beauty. We also look at your financial picture as a whole, rather than relying on tick boxes, to make financing decisions that see the person – and the potential – behind the application.
#2. Bridging finance
If you need a boost to your funds while you wait to sell another property or cash in an investment, bridging finance could be an option. A bridging loan lasts for an agreed term – typically 12 months – and you only pay back the interest until the loan term is up, when you'll need to repay the full amount. You can pay back a bridging loan before the end of the term, and only pay interest on the time the loan was active. Fees can be rolled into the lump sum you pay back at the end, so it can be a great value way to get the short-term finance you need.
#3. Development finance
If you've got a bug for building, or want to convert an existing property into a business opportunity, development finance may be able to help you get your plans off the page. Together offer loans for all types of development including residential property, HMOs, student accommodation, commercial property, starter units and more, from acquisition and planning to sale or rental. Often we can make a decision within 48 hours, and give you fast, regular access to financing so you can keep your project moving.
Want to know more? Read up on making your ambitions a reality with these blogs:
Feeling inspired? Find out more about secured business finance and get in touch with a Together finance expert now.
All content factually correct at the time of publishing.
Articles on our website are designed to be useful for our customers, and potential customers. A variety of different topics are covered, touching on legal, taxation, financial, and practical issues. However, we offer no warranty or assurance that the content is accurate in all respects, and you should not therefore act in reliance on any of the information presented here. We would always recommend that you consult with qualified professionals with specific knowledge of your circumstances before proceeding (for example: a solicitor, surveyor or accountant, as the case may be).
Lending decisions are subject to an affordability/creditworthiness assessment.
Any property used as security, including your home, may be repossessed if you do not keep up repayments on your mortgage or any other debt secured on it.