Meet Charlie Clarke
.
Corporate and Professional Sector Apprentice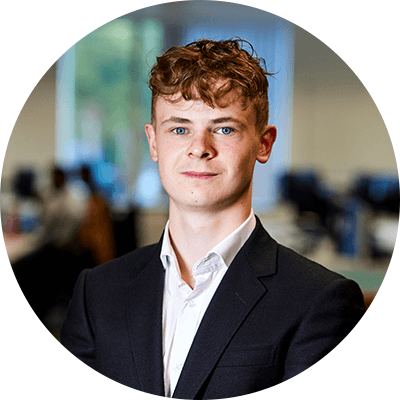 Corporate and Professional Sector Apprentice
Charlie is our Corporate and Professional sector apprentice within the Commercial lending team. Starting out in his career, Charlie supports the wider team working with clients from all across the UK, to support some of our larger, more complex transactions.
New to the industry and having recently joined Together, Charlie already plays an integral role in supporting clients to achieve their property ambitions. Working with the team, he is rapidly expanding his professional knowledge/expertise, to help him develop in his career, within Together. Being part of a dynamic team and liaising with high net worth clients in his day to day role is one of the key areas Charlie enjoys.