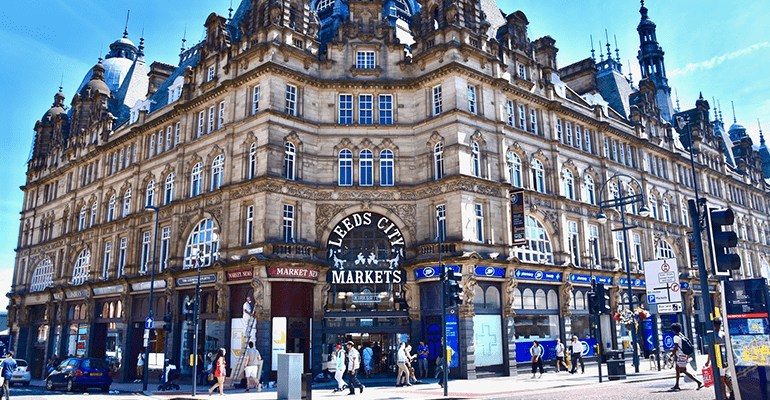 Yorkshire doesn't start and end in Leeds
.
Alex re-joined Together as our Corporate Relationship Director for Yorkshire in 2019, more than 15 years after leaving his role there as a commercial loan underwriter.
He said: "It's great to be back. I've been working in mainstream banking for a long time now and that market has changed significantly over the last decade. I'm ready for a new challenge and, having started off in specialist lending, I've come full circle. Over the years, I've always kept an eye on Together's amazing growth and its ambitions for the future. It's fantastic to be part of the team again."
In his new role, Alex works with property companies and high net-worth individuals who are looking to raise significant sums, whether it's to acquire or refurbish property or invest in their business, along with providing development finance or loans on investment properties and portfolios.
"Part of my job is to build awareness of the Together brand, because at the moment we're a bit of a 'best-kept secret', especially in Yorkshire" he said. "We ran a nationwide survey and 47% of landlords said they were concerned about access to finance… that's our bread-and-butter."
Alex explains: "We don't have complicated lending policies, it's about building up a two-way relationship with us, like you used to have with your bank manager. In many respects, it's like how lending used to be.
"We ask ourselves if we're happy with the property being used to secure the loan, and if we're happy with the person asking for it. If we are, let's do business. Keeping it simple like this allows us to make really quick decisions, and that can make all the difference – time is money, after all."
Talking about Yorkshire, Alex, who went to University in Hull says. "I think there's often a feeling that support for investors or development isn't available, because some lenders can put too much focus on serving customers in Leeds. The Northern Powerhouse initiative is doing great things for Leeds but there's definitely opportunities across wider Yorkshire too.
"We are actively supporting clients in places like Bradford, Hull, Sheffield and Huddersfield. Spreading private investment, as well as public investment, across all of Yorkshire is vital if the Northern Powerhouse initiative is to have real staying power."
Together itself has a staying power that few competitors can match – it's delivered specialist secured lending for over four decades, and gives its team the freedom to make pragmatic decisions based on 'common sense'.
All content factually correct at the time of publishing.
Articles on our website are designed to be useful for our customers, and potential customers. A variety of different topics are covered, touching on legal, taxation, financial, and practical issues. However, we offer no warranty or assurance that the content is accurate in all respects, and you should not therefore act in reliance on any of the information presented here. We would always recommend that you consult with qualified professionals with specific knowledge of your circumstances before proceeding (for example: a solicitor, surveyor or accountant, as the case may be).
Lending decisions are subject to an affordability/creditworthiness assessment.
Any property used as security, including your home, may be repossessed if you do not keep up repayments on your mortgage or any other debt secured on it.